Lindsay Ryklief: Living Unapologetically
Artist Lindsay Ryklief
Words Tom Czibolya
Seoul-based photographer, DJ and promoter Lindsay Ryklief first won our hearts with his still-ongoing series, Boys of Seoul and is about to conquer Europe as part of Visible Love, our international exhibition series. We sat down with Lindsay to talk about how it felt growing up in South Africa, his unique approach to Asian masculinity and how he's making South Korea a better place for queer people.
"I think none of us understands when in that situation that you put yourself in a box and you have to lie constantly because you try to convey something that you are not."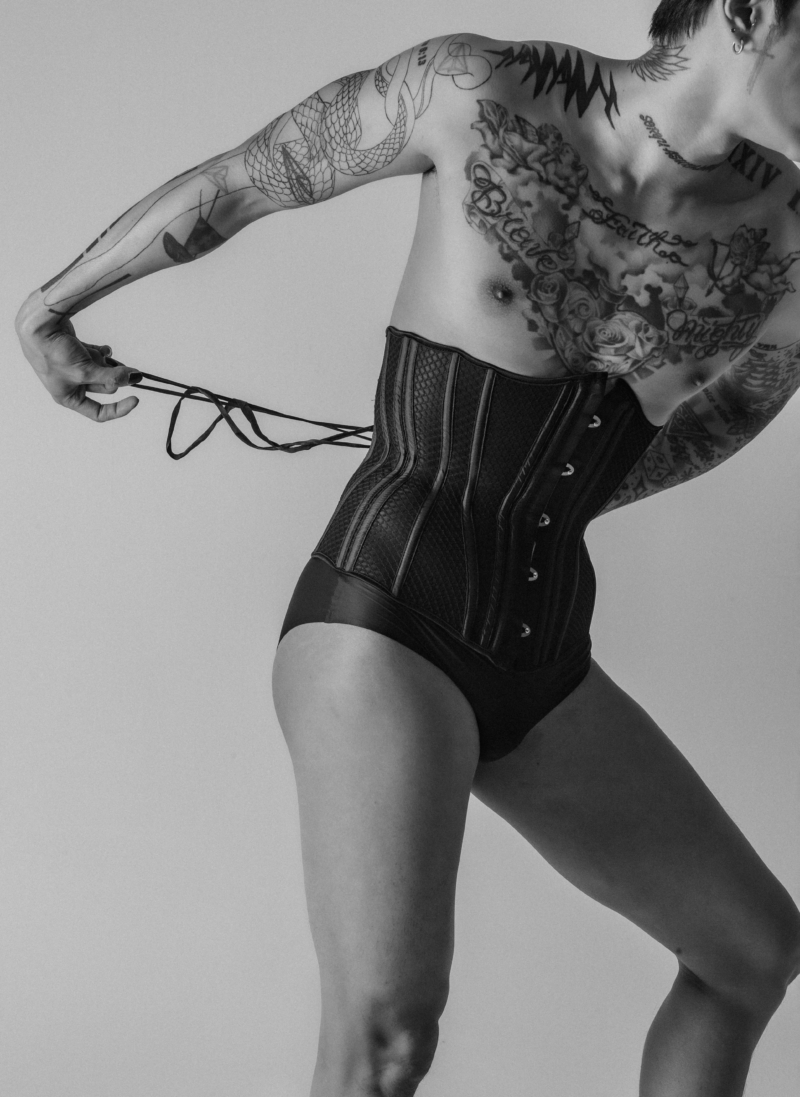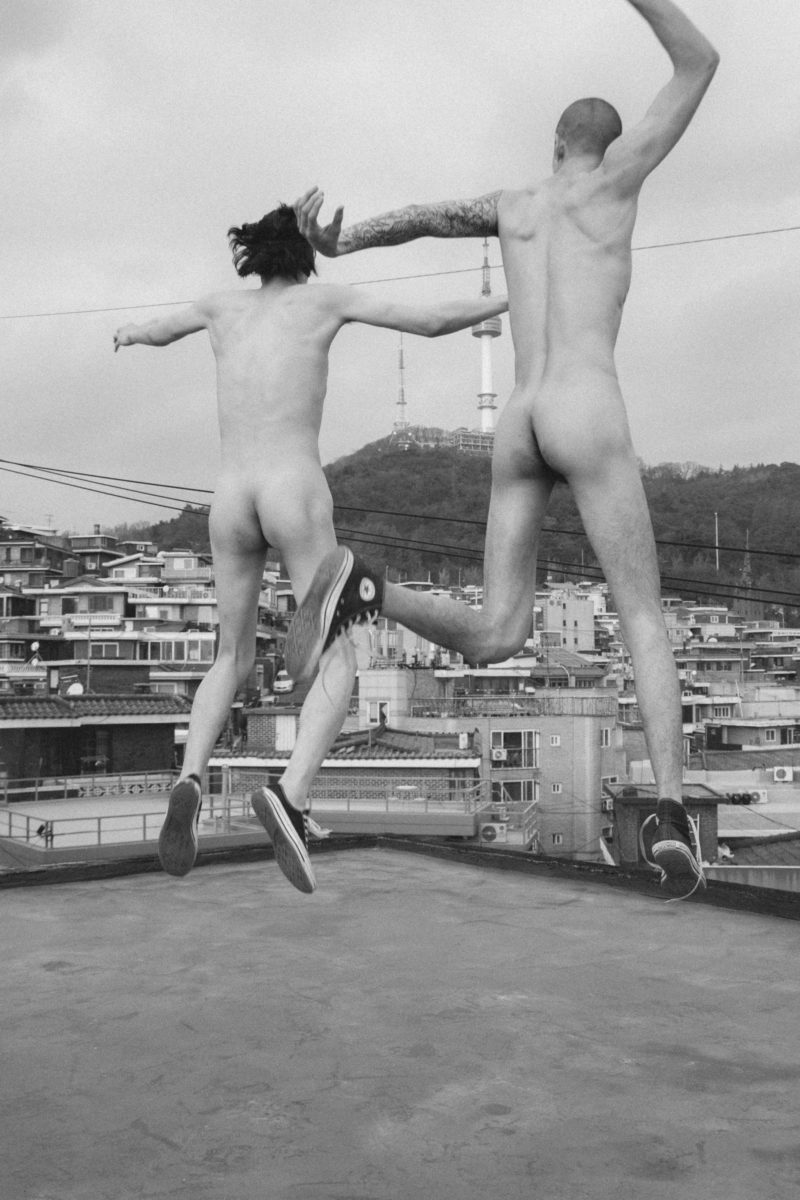 How did you and the people around you handle your own queerness while growing up in South Africa?
Funny story is that I only came out in Korea. Before that, I was basically living a somewhat straight life. Obviously, I knew, I always knew but it was something that I wasn't ready to accept. As a kid, I was super androgenous, even my name, Lindsay, which is usually a female name.
I think people always asked their first questions to determine my sex, to see is this a guy or a girl. Maybe they were like, okay, let me ask them what their name is – but that didn't help much either. Once they realized I'm a boy, but way too feminine, most of the time they assumed that I must be gay. These predetermined assumptions were some of the reasons I was bullied and harassed in my early school years. Later in high school and university I just wasn't ready to accept something I didn't understand. I tried to portray a very heteronormative life.
It was kinda hard because I couldn't be really honest with myself. Damn, there were so many things that I was really, creatively interested in growing up, but I always resisted them. I thought if I explore photography or fashion, it will just make things worse. So I ended up studying economics, something completely unrelated to what really sparked joy. But I just did it anyway. After graduating, a friend of mine came to Korea. He spent a year here and came back telling me how amazing Korea is and how much I'd love it here.
I think the longer I sat with the idea of leaving home and starting a new life, the more it crept into my subconscious. I wasn't planning to come out in Korea, but once I got here it hit me, this really can be a fresh start. I was like, okay, let me go to my first gay club and see what happens. And it was amazing.
I think within six months of being here I opened up to friends, then within two years, I came out to my family. And they were totally chill about it. There was a little bit of a shock, because I did have girlfriends growing up, but other than that they were super accepting, took it a lot better than I imagined. It was just all in my head.
"
At gatherings, I didn't want to be the gay person, the biggest conversation topic. I just didn't want them to be right, to be right about me. I wanted to figure it out for myself first.
"
What sort of example did the social setting in South Africa give you?
South Africa can be very open, but very conservative as well, it's mostly up to your family background and I think mine was a bit more conservative. Growing up I didn't really have any gay or queer role models to speak to, to look up to. Even if I had, I think it would be hard to open up about, I felt very alone in my situation. At gatherings, I didn't want to be the gay person, the biggest conversation topic. I just didn't want them to be right, to be right about me. I wanted to figure it out for myself first.
Everyone made this assumption without me having explored sexuality. Only after I came to Korea and explored sexuality could I accept that I'm gay and that's who I am. Here it was a lot easier since the foreigner community is so open minded. Everyone was more accepting. They told me to just be myself, that you're fine. Even though Korea itself is pretty conservative, I think I managed to meet the right people at the right time to guide me through this process.
How did you perception of queer people changed after you moved to Seoul?
I think the biggest revelation for me was realizing that most people don't really care. The people I was surrounded with, being gay didn't change anything with them. It never changed the dynamics and I always thought that it would. I always thought I'd have to be someone else.
Most of the time growing up, I entered social situations knowing that people had this predetermined idea of me, very soft, very feminine, too pretty, too stylish. So if I met you for the first time, I didn't want you to think that way. I was constantly observing my own gestures, the way I spoke, the way I sat, the way I composed myself.
But once I came out to myself, it was such a relief. I felt like I could actually be myself, I could open up to people, I could be honest about my feelings or things that I actually liked, start creative projects that I wanted to work on without having any sort of prejudice.
I think none of us understands when in that situation that you put yourself in a box and you have to lie constantly because you try to convey something that you are not. Once you get rid of all that and you are actually able to love your true self, that's the most amazing thing.
Also, I'm 33. I think for the next generations it's a little bit easier to explore and embrace queerness. I see more and more young people being comfortable with their queerness at a very early age, making decisive decisions about their sexuality and gender. Telling them my story, they'd probably wonder why I simply didn't tell people that I'm gay, why was it even a problem, why did I put myself through all that.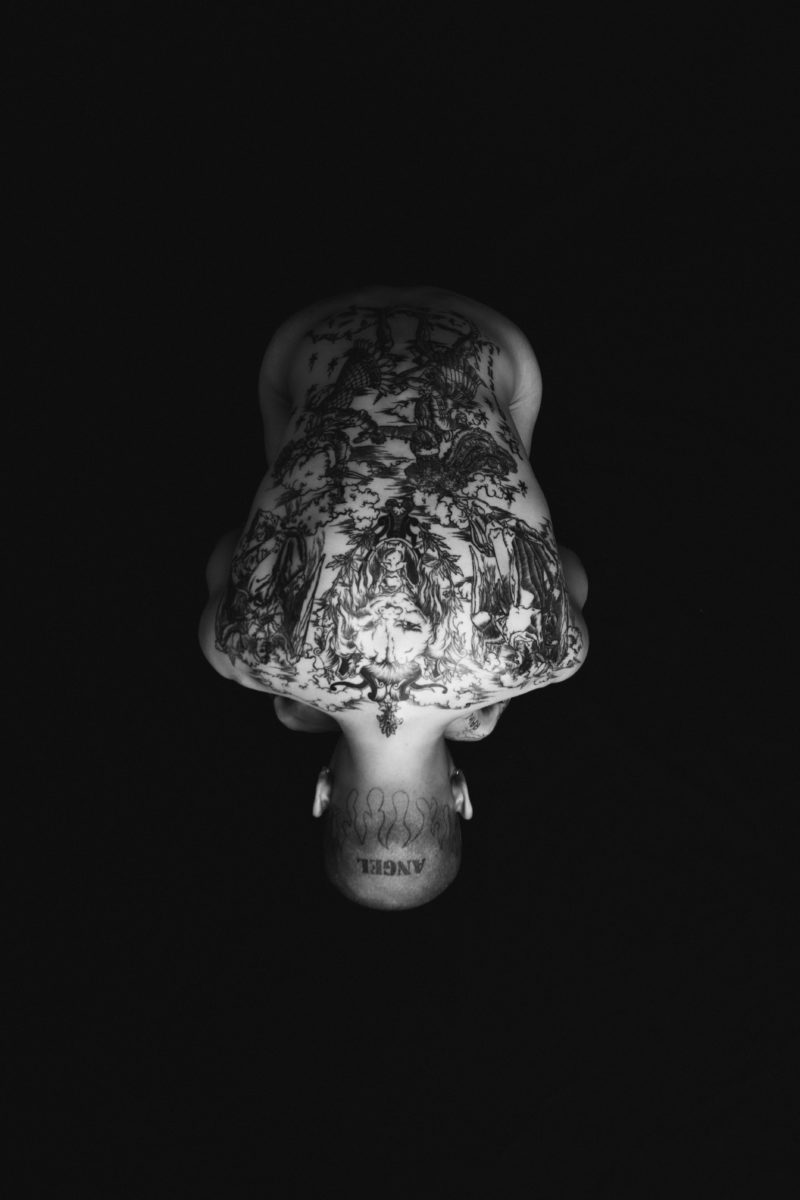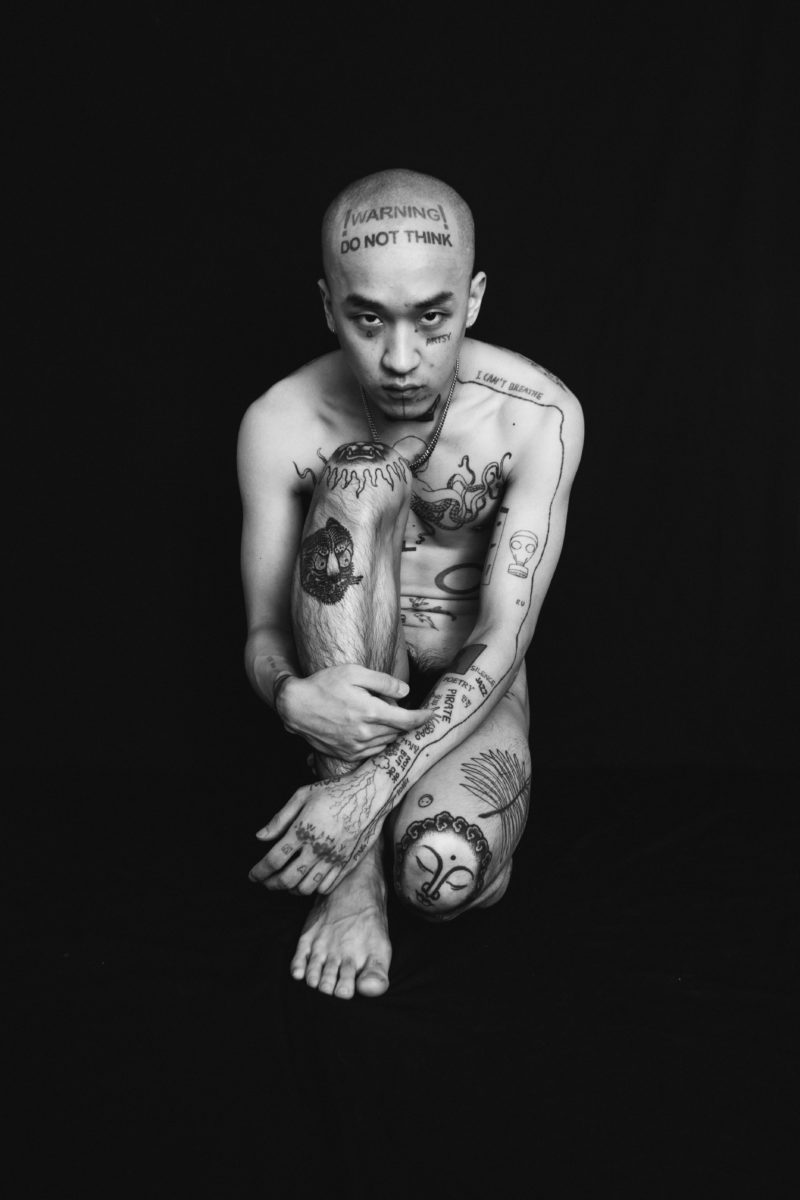 "
I'm unapologetic. I'm one-hundred-percent who I am and there is nothing I have to hide. And I do not ever want to go back to that point where I have to lock away any part of me.
"
How would you compare the situation of queer people in South Korea to Western countries?
I will say that Korea is pretty conservative, but it has changed so much in the last eight years. I've seen so many Pride parades and just how much they've grown over the years are showing that people are becoming more comfortable in their sexuality and there is more awareness and acceptance. People don't tend to come out to their families.
And I also feel like coming out shouldn't be a thing anymore, the same way straight people don't come out either. It's more about self acceptance. In Korea, family dynamics can still be a bit tricky because there is tremendous pressure on education, to get married, to have a top tier job, certain milestones and expectations that I think might be different in Western cultures.
Your ongoing series and the book, Boys of Seoul are oriented around the perception of Asian masculinity. What sort of stigmas do you need to fight when portraying men in South Korea?
There is this automatic association that a gay photographer's subjects have to be gay themselves. What makes me different is that I take photographs with a queer eye. Notably, my understanding of queerness, my own personal trauma, the societal rules of how a man should behave, the idea that being feminine means you're gay, how male friends interact, beauty standards like guys not wearing makeup or taking as much care of themselves. All these stereotypes came to Korea with me and they were just completely blown out of the park. 
Everyone was really well put together, everyone had a great sense of style. There was this spirit of brotherhood. If on a night out you saw two guys holding hands they could be easily just two straight persons as here it is very normal for males to show affection with friends. 
These ideas of what masculinity means in Korea gave the base for this whole project. The subtleness in relationships that guys tend to have in Korea whether they're gay or straight goes accross sexuality. And I think one of the biggest challenges with this project was to get people to understand what I was trying to convey and why it is important.
What does being visible mean to you?
I'm unapologetic. I'm one-hundred-percent who I am and there is nothing I have to hide. And I do not ever want to go back to that point where I have to lock away any part of me. Whether it is for a job, whether it is for people around me, I don't ever wanna go back into that debilitating box. To me, being visible means living unapologetically.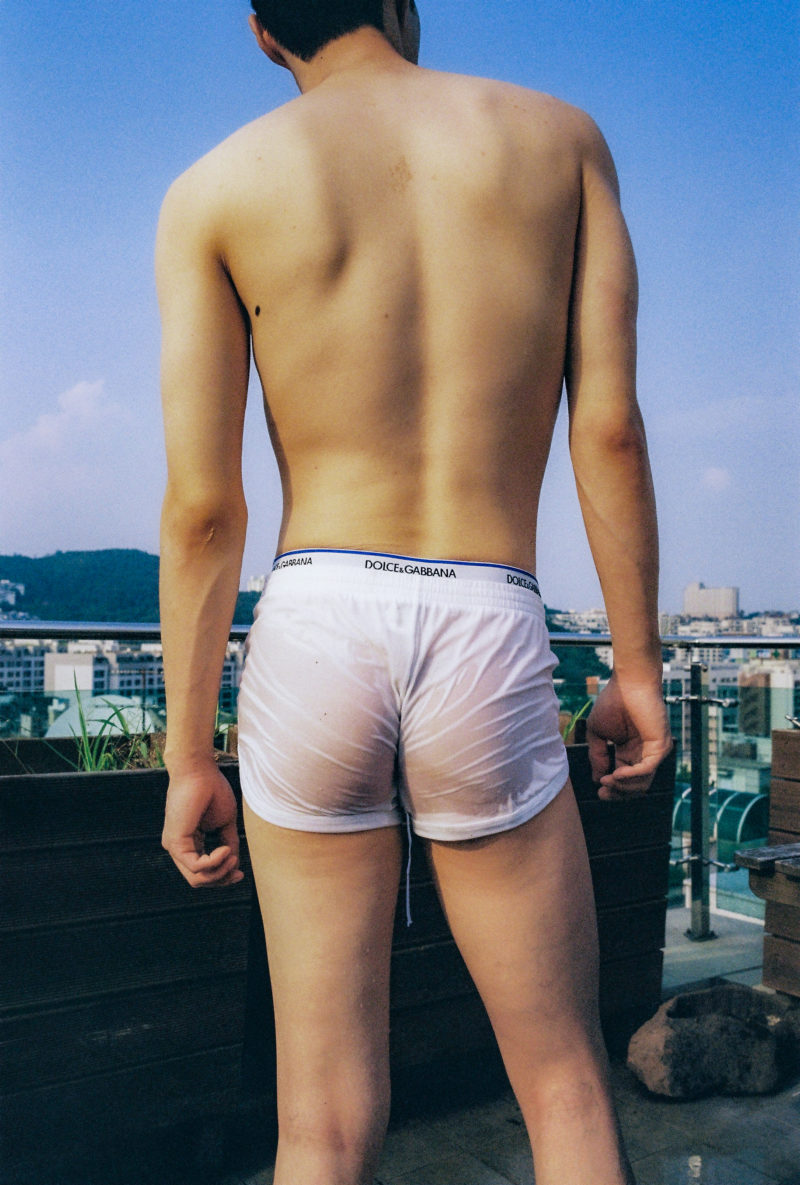 You are a photographer, a DJ, a promoter, working in different fields at the same time. How do they resonate with each other?
It's kinda funny, but I feel like everything that I'm doing is somehow intertwined. Maybe eight years ago, I started doing party promotions for a queer night called Vogue that was based on ballroom culture. At the time I did not know how to DJ. I just knew that this is an amazing movement and I wanted to play in a club. Built from that, I started my own parties. Being in that space you get to meet a lot of interesting people. I felt ready to catch up with my photography. I started asking people I met if they wanna do some photoshoots together and it kinda developed from there.
With my photographs I try to explore a variety of characters, boys with tattoos, drag queens, a bartender, a friend of a friend or a person I randomly met on the street or at the club and yes, sometimes professional models too.  Everything I do is connected, everyone I meet inspires me, they allow me to push myself creatively as a promoter, DJ and photographer. 
Why was it important to you to organize events for other people?
At the time I felt like there was a lack of queer parties in Seoul. There were gay bars of course, but I wanted to do something that was different. I wanted to focus on underground club music instead of mainstream pop. That came down to promoting parties and eventually creating the alternative queer series, shade seoul. I kinda got a few people together to do different queer events. And the parties have been pretty successful, we've seen some amazing local and international talent in the last few years, so we are obviously doing something right by doing something different.
Do you feel like you are building some sort of a community?
Yes. I think what we do is pretty niche. Seoul is something different when compared to other major queer cities like NYC or Berlin. We provide a safe space for people to express themselves while also setting and enforcing certain rules, educating newcomers and still exploring underground club music and queer culture.
Our parties are queer-focused but we get a lot of straight people coming and I like to think that it's education for them too. I never really felt the need to discriminate against straight people saying that we don't want them at the party because it's gay or queer only.
When it comes to underrepresentation, what is the point in publicity that we should reach?
It's always interesting when it comes to this time of the year and you can clearly see that a lot of brands launch campaigns around the queer community. But we need visibility all year around. It's not just something that you can do for one month and then expect things to change. It should be every month, it should be every day.
Visibility needs to be constant. Coexisting shouldn't be an issue. Seeing two guys, two females, seeing more trans or non-binary people and the various spectrums of the LGBTQIA+ in mainstream media should be normalized. This is what I'd love to see in the future.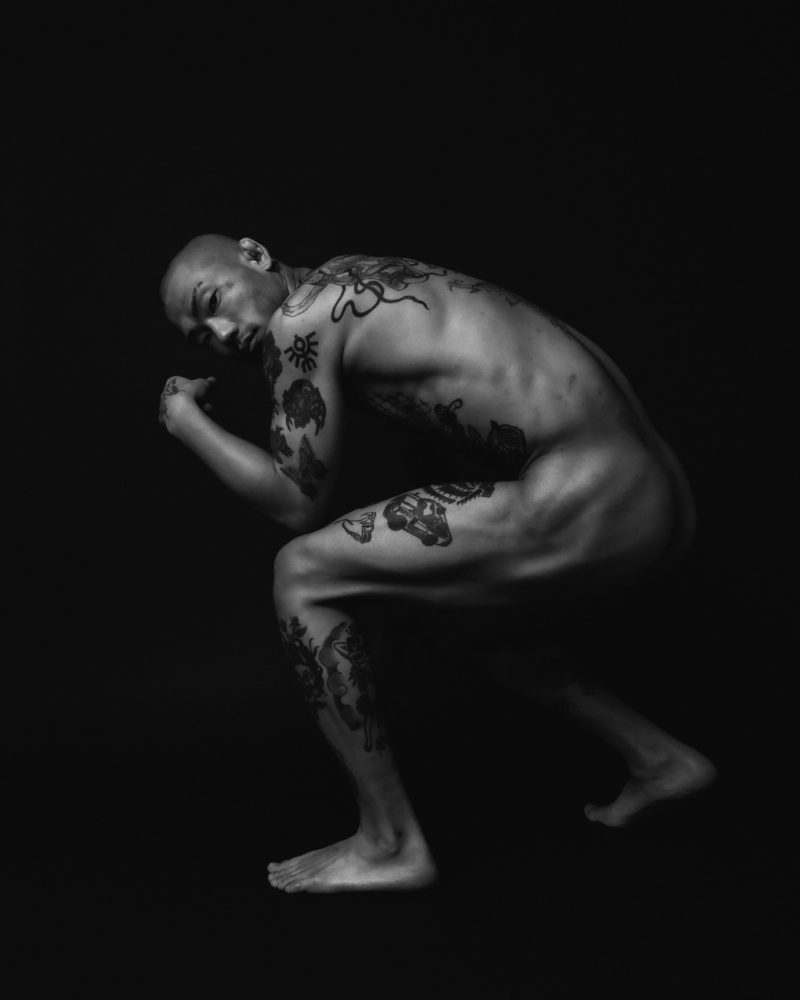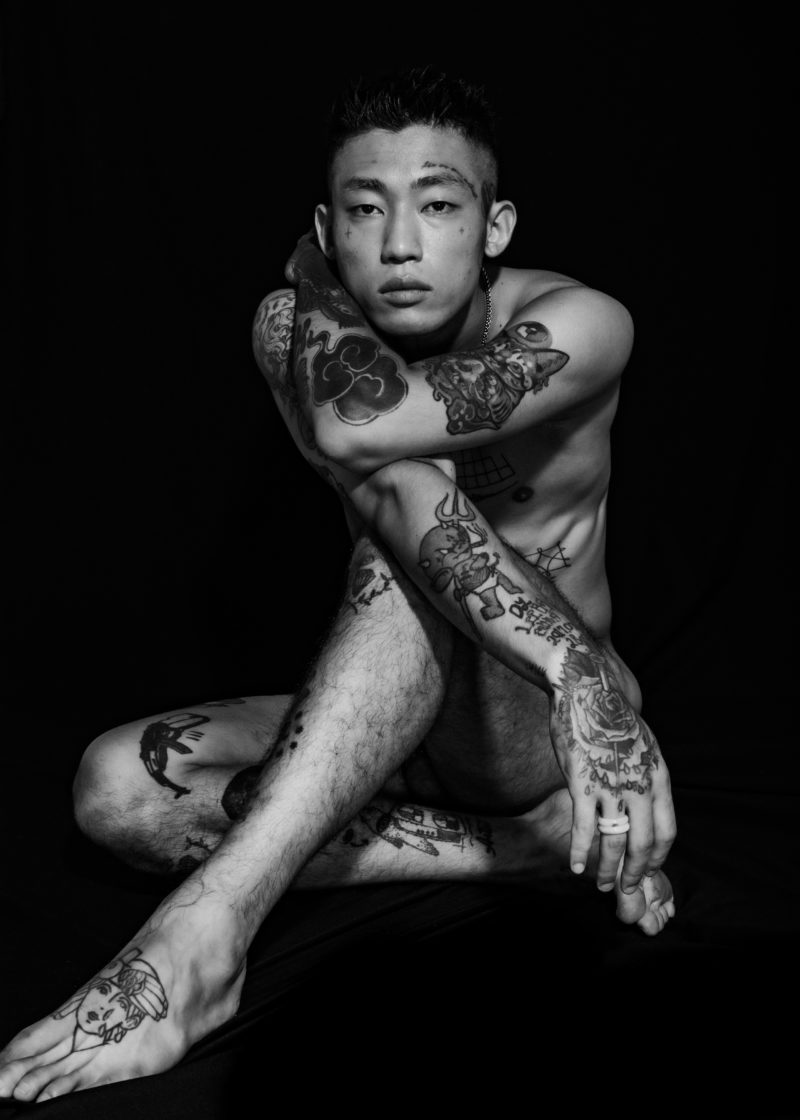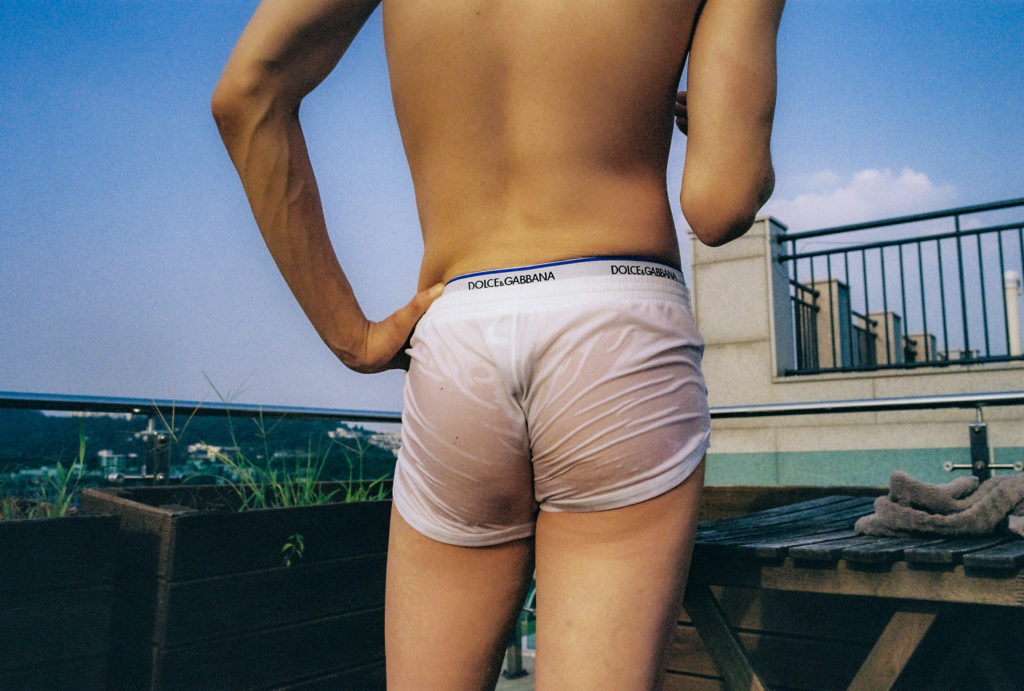 Check out more categories