Terrorists Of Beauty: Radically Natural
Artist Terrorists of Beauty
Words Christian Ruess
Terrorists Of Beauty fight what the beauty industry stands for: perfect bodies, complex treatments. Male, female. Chemical ingredients. Animal testing. Plastic. Micro plastic. Overconsumption.
Terrorists Of Beauty was founded in December of 2018 by Natalie Richter and Mar Navajas Garcia, two women from Hamburg, Germany, who declare war towards the beauty industry. Initially planned as art and eco-project, their initiative evolved within months into a real anti-brand and became a huge success story.
They proclaim a new and uncompromising eco-movement that begins in the bathroom. Their unisex soaps replace shampoo, shower gel and facial cleanser. Without plastic. 100% natural, vegan and palmoil-free, all handmade in Germany. Wrapped in paper. That is their weapon to make you and the world more beautiful.
We had a lovely chat with Natalie Richter, one of the founders. Enjoy reading – and don't forget to wash your hands!
"It's about loving yourself in the most beautiful way: naked and natural, without harming you, others or the planet.
"
What does Chosen Family mean for you? 
My cofounder Mar an me live in a shared flat in Hamburg that follows the concept of co-living. It's a huge house with 10 creative minds. We all try to fulfill our very diverse visions of life. But underneath all variety, we share the same values about community, caring and sharing, about ecology and that everything in life needs a balance between giving and taking. We support each other in the most creative ways and although we are super different people from all over the globe, we love each other. This is my chosen family.
We love brands and products with a strong message behind them. What's yours? 
With terrorists of beauty we fight the laws of the beauty industry. We reject established rules of perfect bodies, complex treatments. Of male and female. Of synthetic ingredients, plastic, micro plastics, and overconsumption. We manufacture natural, plastic-free soaps for hair, body and face to replace shampoo, shower gel and facial cleanser all at once.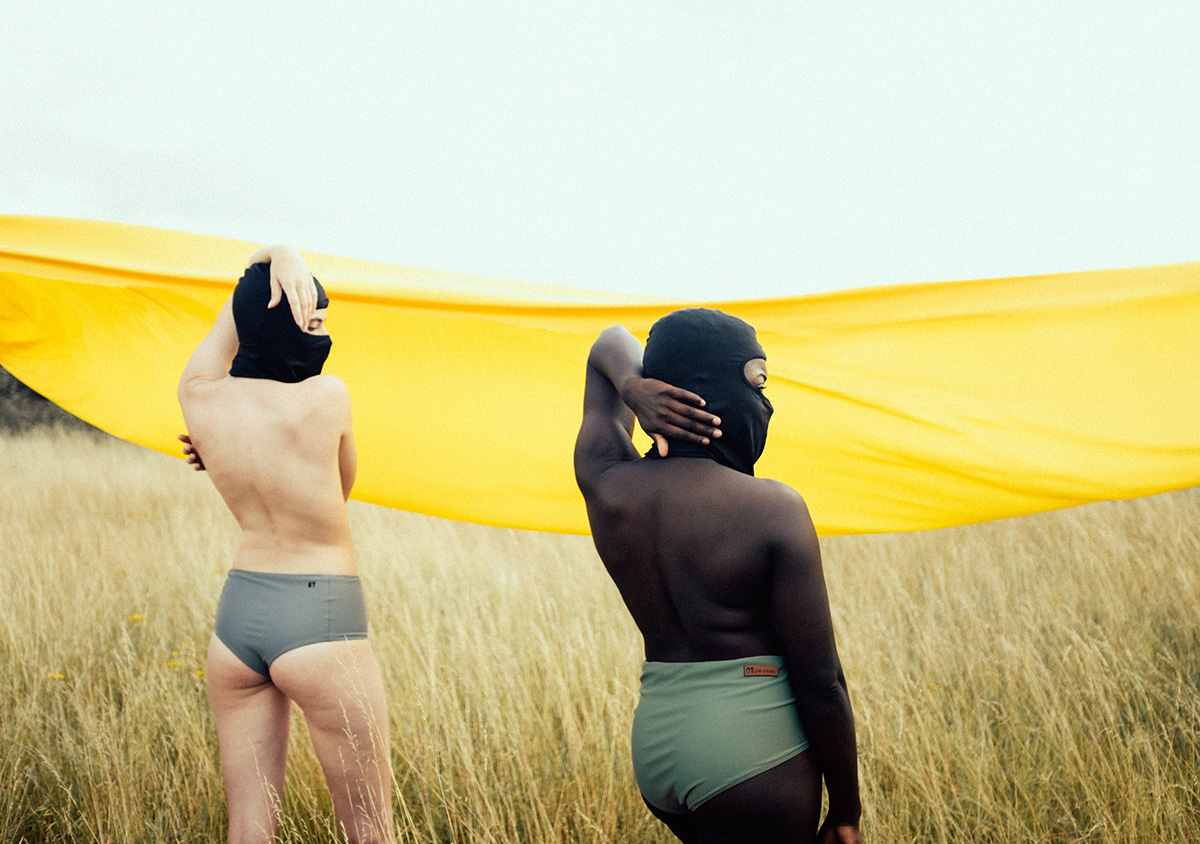 We have heard that sending visions into the universe cannot be wrong. So let's do it. Whats your vision? What will Terrorists of Beauty look like in ten years?
We want to re-define how companies operate: We want to change the economic thinking from extracting humans and the planet to maximize own profit to a principle where we contribute to the growth of society and planet to create a benefit all together. We want to become a role model for the repair economy, as we call it. So we are constantly working on our processes of how to produce and act more sustainably and responsibly. It's a long road, but we have a clear vision in mind.
How do you spread love with your product?
A hot shower with a really good soap is pure self-love. On top of that, we get rid of all beauty ideals and stereotypes with terrorists of beauty so that you can enjoy a personal shower without being hard to yourself. It's about loving yourself in the most beautiful way: naked and natural, without harming you, others or the planet.
What would you really like to do? Right now? Instead of answering these little questions…
Snuggle with my 6 months old baby girl.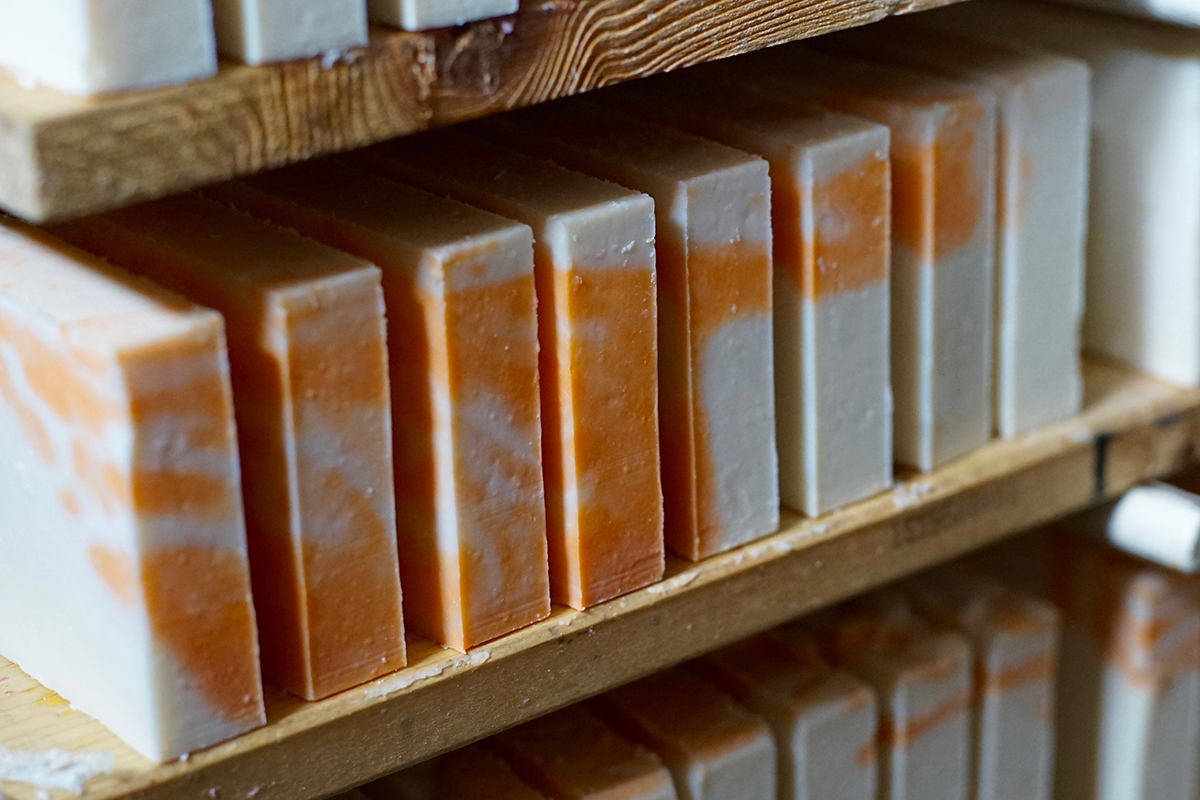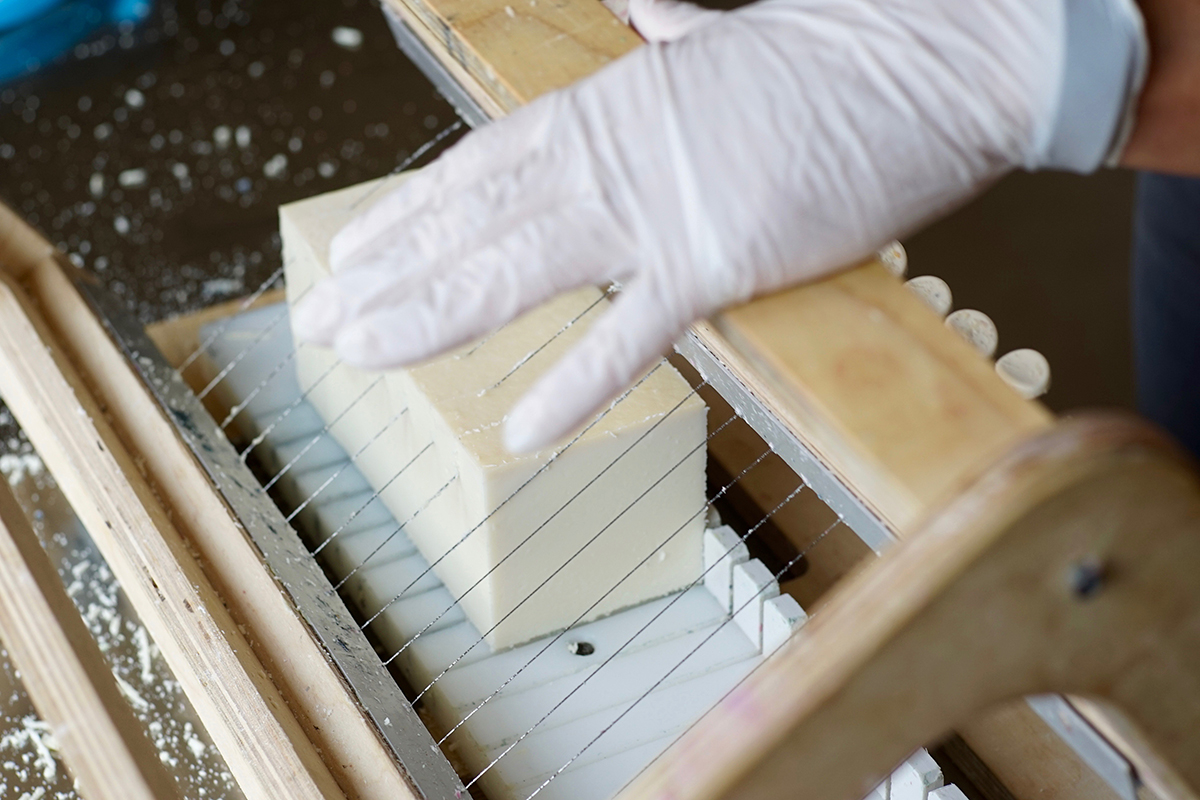 Check out more categories