Ben Galster: The Call Of The Hidden Dimension
Director Ben Galster
Words Tom Czibolya
F​​ilms should make you think about the lives and feelings of others, helping you to learn something new about yourself too – in Container Love's latest short film, The Hidden Dimension, awarded with Silver Screen at Cannes Young Director Award, director Ben Galster dove deep to capture the beautiful and complex mind of queer visual artist Leo Maki and the challenges behind his craft. We sat down with Ben to talk about his principles in filmmaking, queer visibility, and the unique visual storytelling of The Hidden Dimension.
"
Society should be a place where we are all treated and perceived as equals.
"
You mostly split your time between London and Berlin. What sort of influence do both cities have on the way you see the world around you?
I love the energy of both cities and how diverse and inspiring they are. They fuel my creativity and imagination. I remember being a student in London and hanging out in all the famous queer spots, like the Joiners Arms, The George and Dragon and Horse Meat Disco. Later on, the first editorial that I art directed was for the now-legendary Attitude Magazine.
Most of the people that I'm surrounded by in my life identify as part of the queer community. Accepting ourselves regardless of what other people think of us requires a lot of work, and for anyone within the LGBTQIA+ spectrum, it's likely to be even harder. I think overcoming all these troubles is what gives people the fierce and authentic presence that I love and find inspiring.
Before The Hidden Dimension, there was Love Has No Label. Why is it important to tell stories like these?
Society should be a place where we are all treated and perceived as equals. Either culturally, legally, politically, or in opportunities, there is still a gap. Don't be fooled by all the pinkwashing going on around us. We need to keep talking about identities and gender and use every opportunity to create awareness and bring these topics into people's consciousness.
When was the idea that went on to become The Hidden Dimension born?
After Love Has No Label, we have been discussing a new Container Love film for a while. The work of Leo Maki, the main character of this short, has been featured multiple times on the platform and shown as part of the Visible Love exhibition. He is a sensitive artist with imagery that is bold, erotic, and unapologetic: it was clear that we wanted to make a film about him. The fact that he is a queer artist in a conservative and very religious country gives him a unique perspective.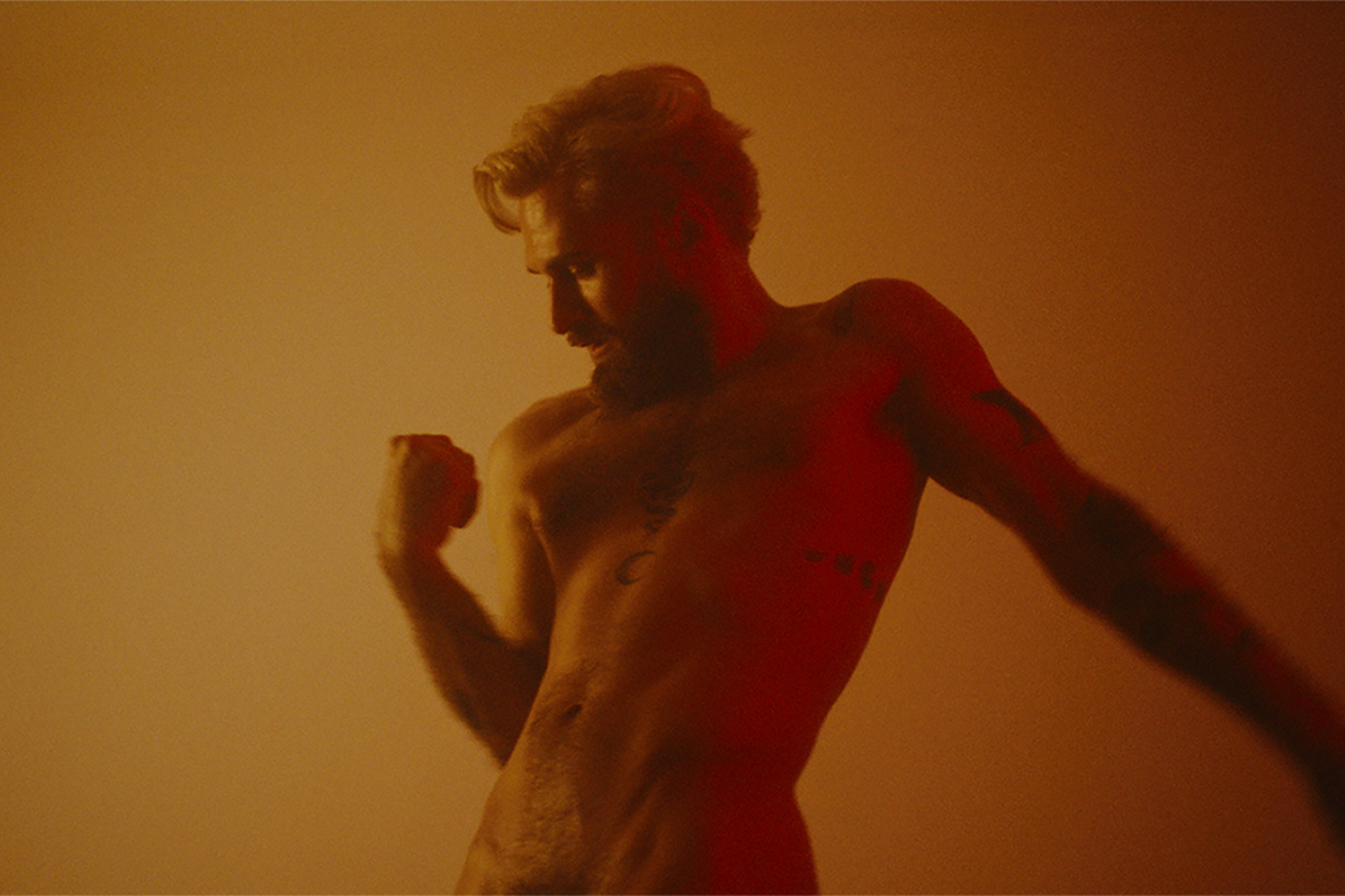 Where did the title, The Hidden Dimension come from?
During the pre-production of the – then untitled – film, I came across Edward T. Hall's model of cultural dimensions. He compares the culture of a society to an iceberg with some aspects visible above the water and a larger portion hidden beneath the surface. It just clicked. That's The Hidden Dimension, the space between the photographer and his model, but it could also represent the reality of the people that are pushed to the margins of society because of their contexts, as could be in this case creating queer arts in a place like Poland. 
What served as your main drive while working on The Hidden Dimension?
As a director, I try to stimulate discussion. I'm fascinated by people, their stories and emotions. Ideally, films should make you think about the lives and feelings of others and in the best case, make you learn something new about yourself too. It's an amazing way to contribute towards a more inclusive society.
The title, The Hidden Dimension can be interpreted in multiple ways. Firstly, it refers to the way creative people, like Leo, function and work. One has to overcome this void and create a safe space where one can function and work. Beyond the context, the artist is able to provide and create an intimate safe space to work together with his motives. A relationship for which trust is key. The same trust we established when he let us into his life to shoot the film. 
The Hidden Dimension reflects the fact that there are so many portions within a society that escapes the mainstream or the 'stereotypical reality'. It refers to the parts of a society that are not as visible or supported in comparison to what is 'standard' or 'traditional', and this is not a local phenomenon from Poland, it is a global human characteristic.  
In the case of Leo, although he has had considerable exhibitions and international magazine publications throughout his career, he has not been able to showcase his work in Poland, for example. In Warsaw, as he mentions, he struggles also to find people that are not afraid of being photographed or exposed.
What challenges did you face while documenting this film?
The archive footage used in The Hidden Dimension is from real right-wing rallies during Pride events in Poland. While shooting a scene at Leo's place, a large anti-Pride demonstration was marching down the street. It was the same day when queer people were shot during Pride in Oslo. As we were reading the news, we knew exactly why we were working on this film. 
In many places, queer folks are still barred from living out their lives freely. We tend to forget how lucky we are to be able to live in our own bubbles, mostly unbothered in a world that can be very hostile against queer people.
"
The Hidden Dimension reflects the fact that there are so many portions within a society that escapes the mainstream or the 'stereotypical reality'."
How can one convey this message?
Our plan was to create a film that takes on the visual style of Leo's photography, one that is full of symbolism and metaphors. We wanted to capture the world the way he sees it rather than as it is in reality. 
The vast majority of Leo's work is produced at night, which is one of the reasons why we opted for shooting mostly in the dark. In a scene of the film, René Laloux's 1973 film, Fantastic Planet is on TV in the background. A story about being suppressed and living under occupation, it also happens to be one of Leo's favorite films. When you look at The Hidden Dimension you can tell, there's a lot of love that's been put into this project.  
When it comes to the technical aspects, the Hidden Dimension has some unique quirks to it. How did the post-production process unfold?
We wanted to create a film that merges a lot of different styles and techniques. We used in-camera effects such as low frame rate sequences but also pre-planned VFX shots to capture the dreamy nature of Leo's imagination. These were made possible with the generous help of Katalyst Berlin.
VFX shots like these are often used to create photorealistic realities, yet we also wanted some more abstract, less polished pictures that feel more like being in an altered state of mind. Distorted and destructive by nature. This led us to the use of different AI techniques such as Point Clouds, Manual Distortion, and EbSynth effects, which were done by the artist collective Grotesk Group and helmed by Harald Schaack.
The music and VFX by 86 Tales and Dennis Beckmann created a stunning soundscape. The film has been beautifully coloured by Joseph Bicknell at Company 3. 
What makes The Hidden Dimension special for you as a Director?
Working with real stories is always somehow special. Having Leo as the main motive of this short and portraying his real life is, as a director, honoring but at the same time a big responsibility. We conducted several interviews with Leo beforehand, which served as a blueprint for the story and script.
It requires a lot of sensitivity and carefulness, especially when the working context could be hostile. We had scenes that we could not film due to safety concerns. We also had a very ambitious shooting schedule for the one week of filming, but thanks to an amazing team we manage to make the most of it, although when shooting documentaries there are always eventualities of all kinds.
What is a thought that you take away from The Hidden Dimension?
In the film, Leo says that he keeps on doing what he's doing, because he hopes to make a difference with it, which is the same reason why I am making films like this. 
This interview with Ben Galster is part of our special The Hidden Dimension, celebrating queer identities in all their beauty. Check out the cinematic portrait of Warsaw-based photographer and visual artist Leo Maki on Nowness.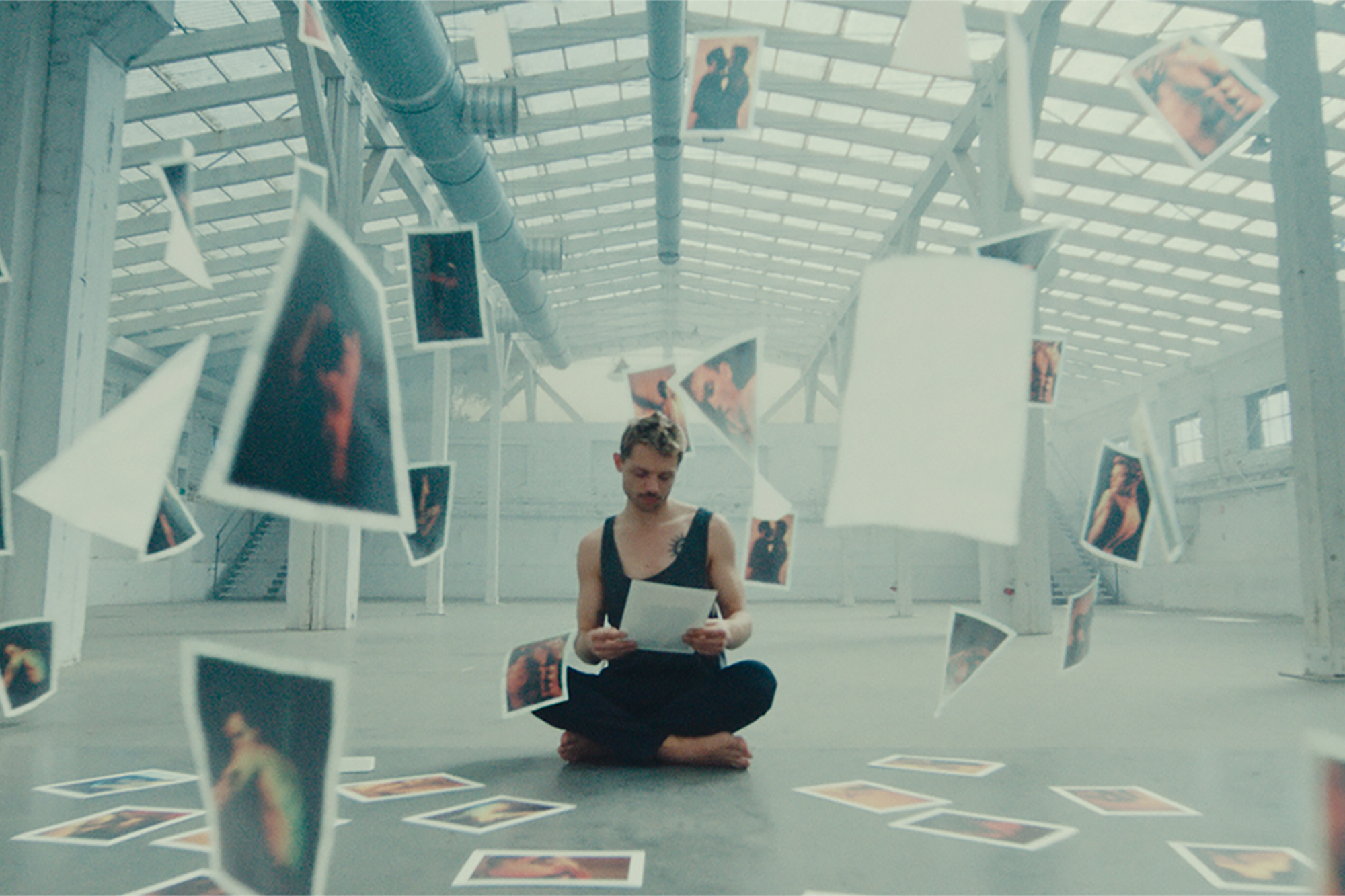 Check out more categories