Living and working in both Berlin and Paris, photographer and filmmaker Mehran Djojan has built up an unique visual world that merges magazine photography with surrealism and a portfolio just as breathtaking as some of his images. We sat down with Mehran to talk about Flickr, his memories of the early days of social media as well as his latest book fighting against self-censorship, Shameless.
"
I want to find something abstract, absurd, something beautiful in everything, I've never been interested in showing reality as it is.
"
How has Berlin become your base as an artist?
I was born in Kabul, but I have no memories of it as I was born right before my parents fled the country. I grew up in the East of Germany, in a town approximately one hour away from Berlin. I studied design in Potsdam before making the move to the capital.
When I was at school, around 12-13 years old, I experienced the beginning of social media. Way before Facebook, it was a net of blogs and it was way more local than it is now. Even back then, it was basically about posting images online: you could send guest book entries, for example pictures of flowers or greetings to other users. As most people, I was participating too with photos that I took. Strangely enough, I started to come across edited versions of my pictures with glitter effects added and some emotional texts written over them. Although I didn't think much of it, this was the first time when I realized that there are people out there who can feel connected to my photos.
Yet as I was growing up, I kept taking pictures, mainly for my own entertainment. The people of my hometown and I, we didn't share many interests so I used photography as my way to cope with boredom and the lack of social life. It was around that time that Facebook and BlogSpot came out. I was living pretty much enclosed in the social media bubble and had no idea about what photography can be or what a photographer can do. It was on Flickr where I found the works of other, inspiring photographers, but it wasn't until I moved to Berlin that I believed that this could really be a career for me.
What makes a picture relatable to you?
In the past, I think people have felt connected to my work because it speaks to many different audiences without being niche. If I'd have a background in fashion or a more commercial approach, my photos could be more sophisticated, but I like that with me, everything is unspecific.


"
These rules, they not only dictate what I'm allowed to show but in the long term, they can change the way I perceive things and look at people.
"
As a photographer, how would you describe your relationship with social media
With social media, it's fair to say that I was late everywhere. Maybe it's because of this that I never really felt pressured, I always looked at it as an opportunity to finally show my work. If I was born 10-15 years earlier, I probably would not have been able to find an audience, considering my background and surroundings at the time. Social media allowed me to show the world what I do.
When I started exploring Flickr, it was still a creative playground. Some of the most amazing images I've ever seen, I discovered on Flickr. Yet as time goes on, platforms develop and they seem to get more and more regulated. My work is far from being explicit, yet it still gets marked as NSFW content way too often.
How do you feel about this?
Right from the beginning I was aware that once I decide to use Instagram, I can't complain about its guidelines. But it's started getting really weird. A lot of my images got removed. Just an example: shirtless guys with long hair and feminine features. Honestly, it's been kinda frustrating because at some point I realized that it changed the way I looked at things. These rules, they not only dictate what I'm allowed to show but in the long term, they can change the way I perceive things and look at people. It was a shocking realization.
As an artist, you don't want to admit that your work is influenced by certain factors that have nothing to do with art. I've always found ways to deal with this. I did a photobook to find freedom again and to keep my imagination alive by working the way I want to.
"I
t's through shaming and making people feel ashamed of themselves how social media censorship operates.
"
Can you tell us about the concept behind Shameless?
The idea of Shameless was born before the pandemic. I got a bit weary and tired of the internet world. I did another photobook a few years before that and although it was challenging, it gave me so much. It brought me joy and I learned a lot while working on it, I just wanted to have this experience again.
I wanted to get away from social media, I wanted to feel independent, to find a way to share my work with people in an analogue setting. I give the book the title Shameless because it's through shaming and making people feel ashamed of themselves how social media censorship operates. The message of the book is that there is no need to feel guilt, to feel ashamed for expressing what we are. It's not like the whole book is about nudity, it's not. It's a bit more sexy, a bit more daring, a bit more playful – just enough to fight these double standards and self-censorship. Working on this book gave me a reason to be more productive and to connect to these people, my models – with all of them fitting into the concept, but for different reasons.
You can buy Mehran's book, Shameless here.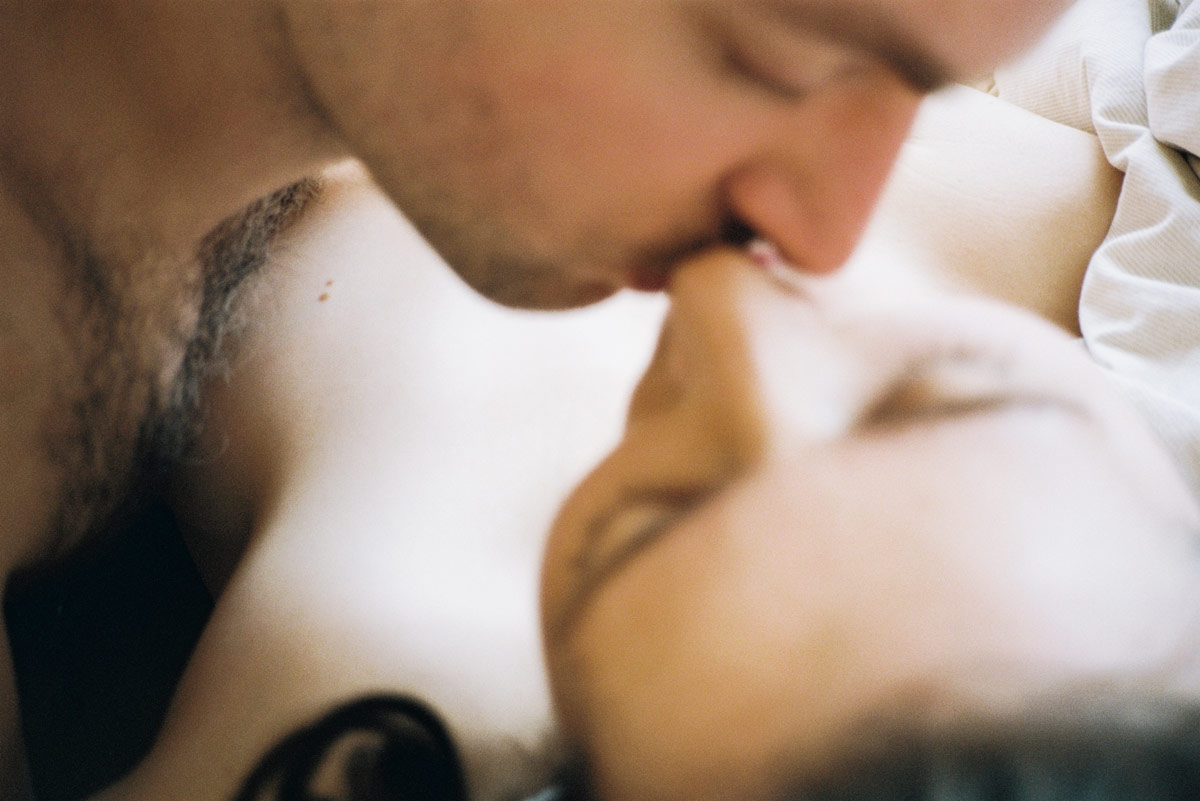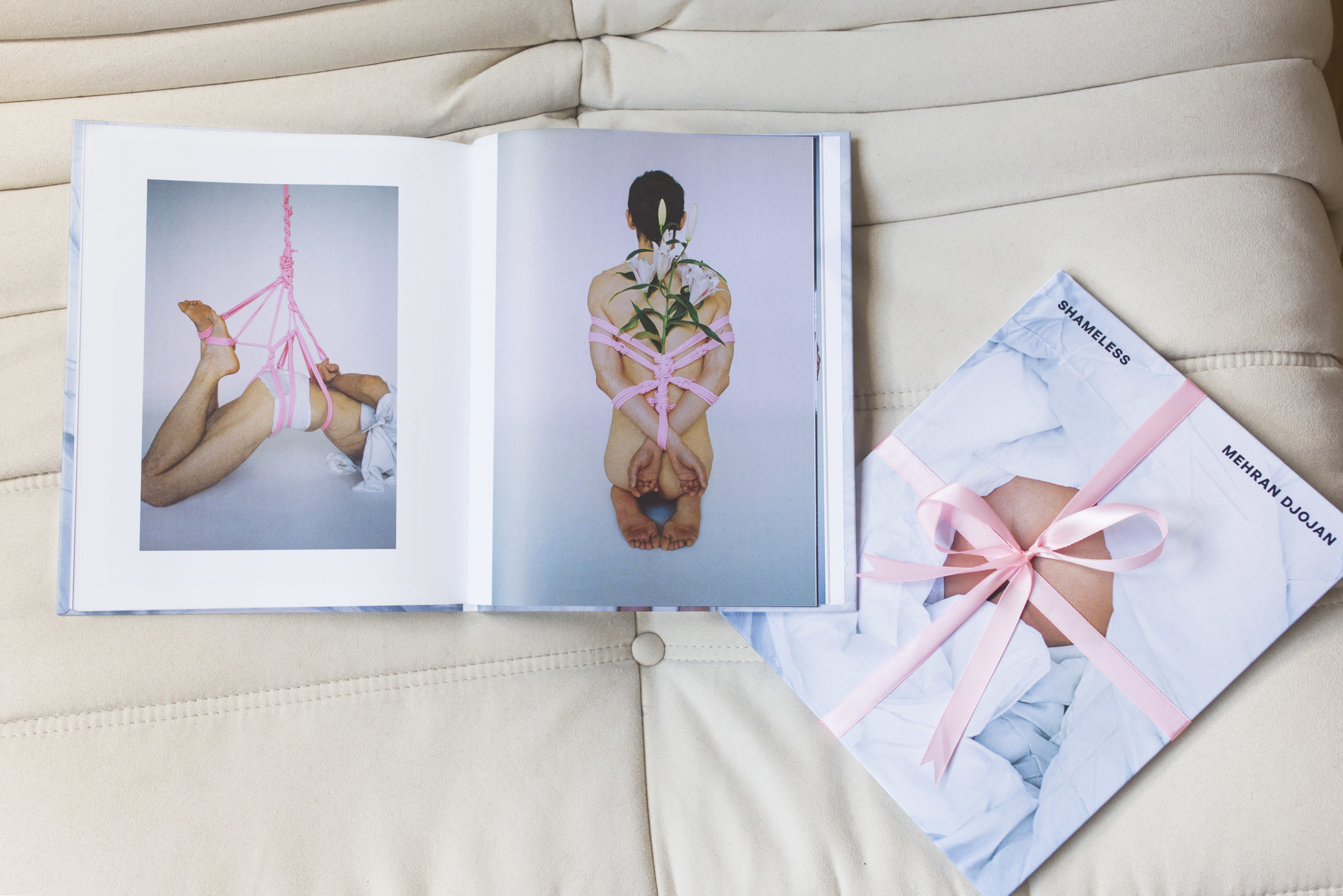 Check out more categories