We are big fans of Athens-born photographer Kostis Fokas. His progressive view on male erotica and beauty is confusing, absurd, and funny. With his distinctive sense for changing the perspectives, every part of the body is captured beautiful and sexy. "My photographing helped me transform my emotions into pictures that appeared in front of me, and made me realize and accept." Kostis says when I ask him about situations in his life that did influence him.
He is about defining a new kind of erotic photography, get away from the romantic stereotype presentation, towards real and unexpected symbols of queer love and freedom. Over the last two years we have shown some of his amazing pictures at Container Love exhibitions in Hamburg. But we are hungry to see more and feel the tantalizing spirit.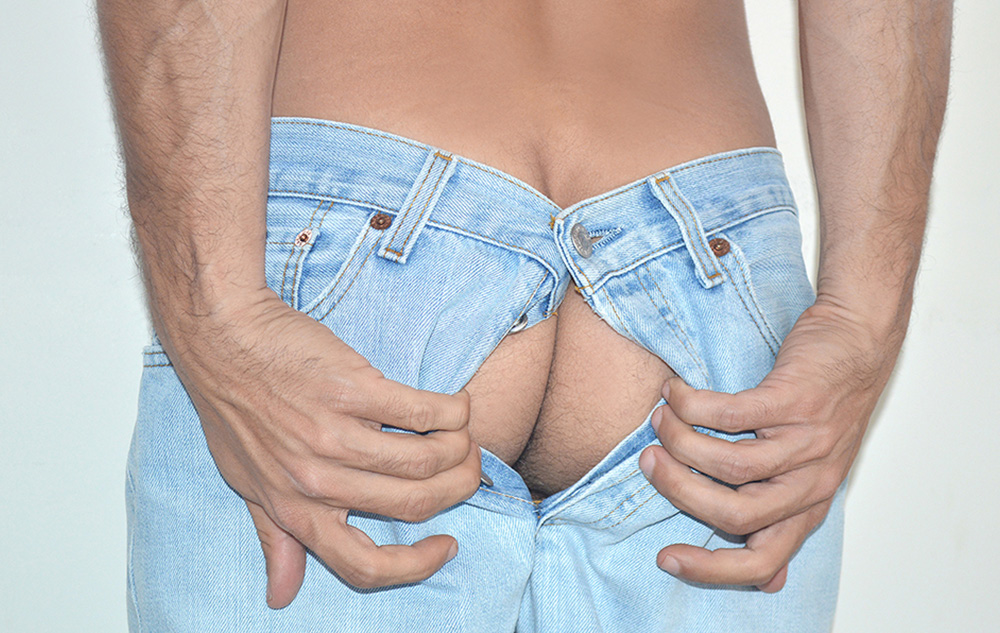 Tell us something about you. Why and since when have you been photographing? Do you remember your first pictures?
Kostis Fokas: It was nearly ten years ago that my photographic career set off. Just after my graduation, in 2007, I started working as a photographer for fashion magazines in Greece. This did not last long and in 2012 I started working on what I like to think of as my first project – "I m Not Malfunctioning, You Are" (2012). The cultural evolution of the magazines and the aesthetics of the 80s' and 90s' photography influenced my work profoundly. It was back then when I realized that photography was my passion.
Last year, we chose your series "I'm Not Malfunctioning, You Are." Are there any people or situations that did influence you?
Kostis Fokas: This project took me around three years to work on and is quite important to me for various reasons, along with the fact that it was my very first work. "I'm Not Malfunctioning, You Are" paid off through time in a way that it offered answers to the questions that I had previously asked myself. The very process was coming out instinctively as a result to what was happening at the time in my life. My photographing helped me transform my emotions into pictures that appeared in front of me, and made me realize and accept. The whole thing was so interesting to me in the sense that I both realized my passion in taking pictures and at the same time demonstrate what I had to say as an artist. What I can name as an influence, in hindsight, is both the relations I had with others and, more importantly, with my own self. It was an interpersonal dialogue in a way that helped me accept my own malfunctioning side. I decided to come out, to accept, and encourage myself.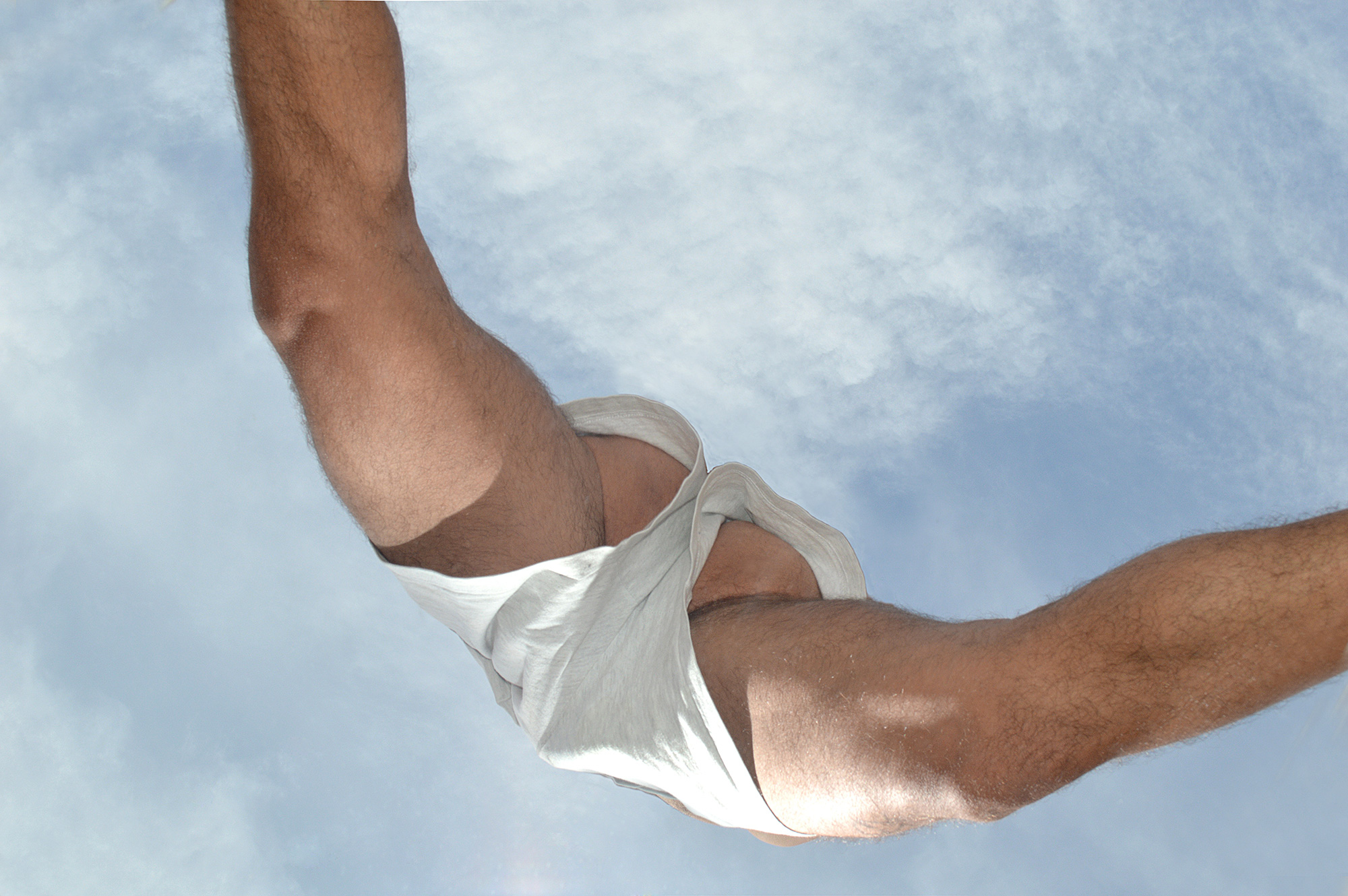 Nudity and pictures of sexuality is a double-edged sword. Have you ever experienced that your audience completely misunderstood your intentions – and what did this do to your way of taking pictures?
Kostis Fokas: Yes, I have definitely experienced this a few times. Nonetheless, I do believe that it is totally up to each and every beholder's intelligence to perceive a work of art, a picture on the internet, etc. I can't but accept this fact as it is. Nudity might be a mixed-blessing to the contemporary internet user who is coming across so much fast and processed information that it makes me ponder on what a great deal of knowledge, awareness, and culture one needs upon encountering a picture as such. And this is not an easy task.
Container Love's mission is to highlight the beauty in diversity, to change points of view, and stand up for more tolerance with the help of pictures and basses. Which part reminds you of yourself? Which statements are hidden behind your works?
Kostis Fokas: My work is to me like a terrain where I can dig deeper into my own self and my very existence. In the process making, I more often place questions to my self rather than give answers. It does happen sometimes that I get some answers, and it is truly cathartic to realize that this is my way of evolving both as an artist and as a person. Our own body may both function as a prison to ourselves and as a means to emancipation. Our possibilities are infinite. It is our duty to let our bodies open to feelings and expression – to dance, to play, to sense, to come in contact with other bodies, etc. Sexual preference, equality, emancipation, tolerance, and acceptance for diversity are a few concepts that I like to share and touch upon via my work.
What are upcoming projects that you are currently working on?
Kostis Fokas: I am currently working on my new project which is one I initiated six months ago when it came to me as an idea. This time, the process dynamics are so different that I feel glad I am having such an experience. Once more, it was all about a situation that I had found myself in so personally yet so socially, since I believe that this project matters especially to a new generation of people. "All I need is Love, All I have is Porn" (2017) is exactly what the title implies. I see our current situation as being in a state of a digital intrusion to our intimate relationships, which one can no longer ignore. Access to pornography as well as the popularity of using apps to pick one's new lover has radically changed the very way we are experiencing relationships per se today. The immersive exchange of communication mainly in the form of a picture speaks for itself as an indication of a tantalizing sexuality in pornographic connotations. These very two concepts (Love/Porn) are the core of this work.
Are we even in a position to differentiate between the two? Is it a dichotomy or are we talking about the two sides of the same coin – the mixed blessing? The pictures of this specific project bear, in my opinion, a dualism, and the viewer is welcomed to conceive it in their own way.
Thank you very much for your words, Kostis. Love and Happiness. 😉
Check out Kostis Fokas' ALL I NEED IS LOVE ALL I HAVE IS PORN on Container Love.
Photos © Kostis Fokas