Christian Ruess Of Container Love: Freedom Means No Fear
Interviewee Christian Ruess
Words Tom Czibolya
Knowledge means less fear and no fear means freedom – in a super special in-house interview, we asked Container Love's Founder and Creative Director Christian Ruess about why most brands are misinterpreting diversity as a one-trick pony, the story behind our international #VisibleLove exhibition series and how finding the right partners at H&M could turn our simple idea into a global movement.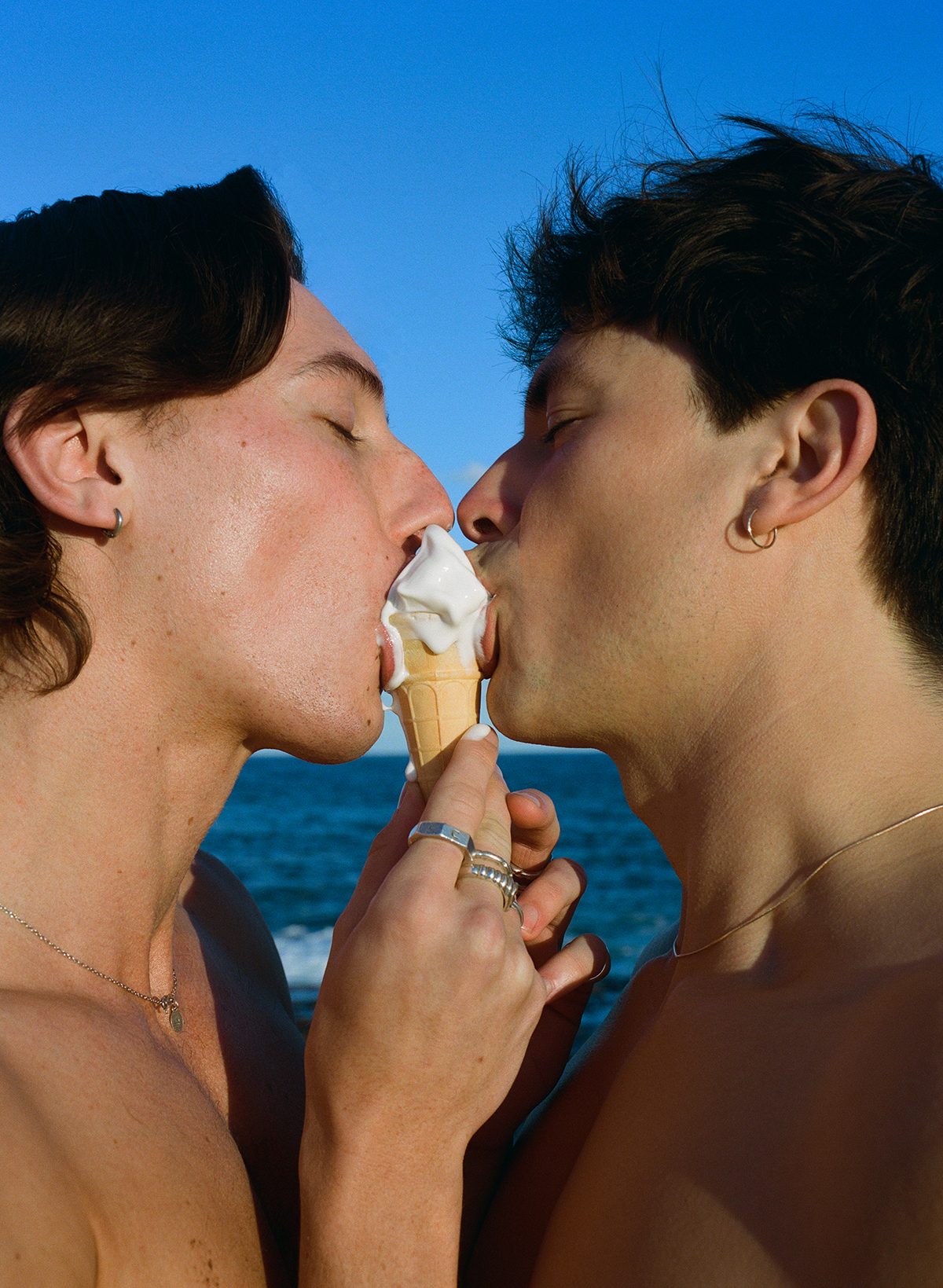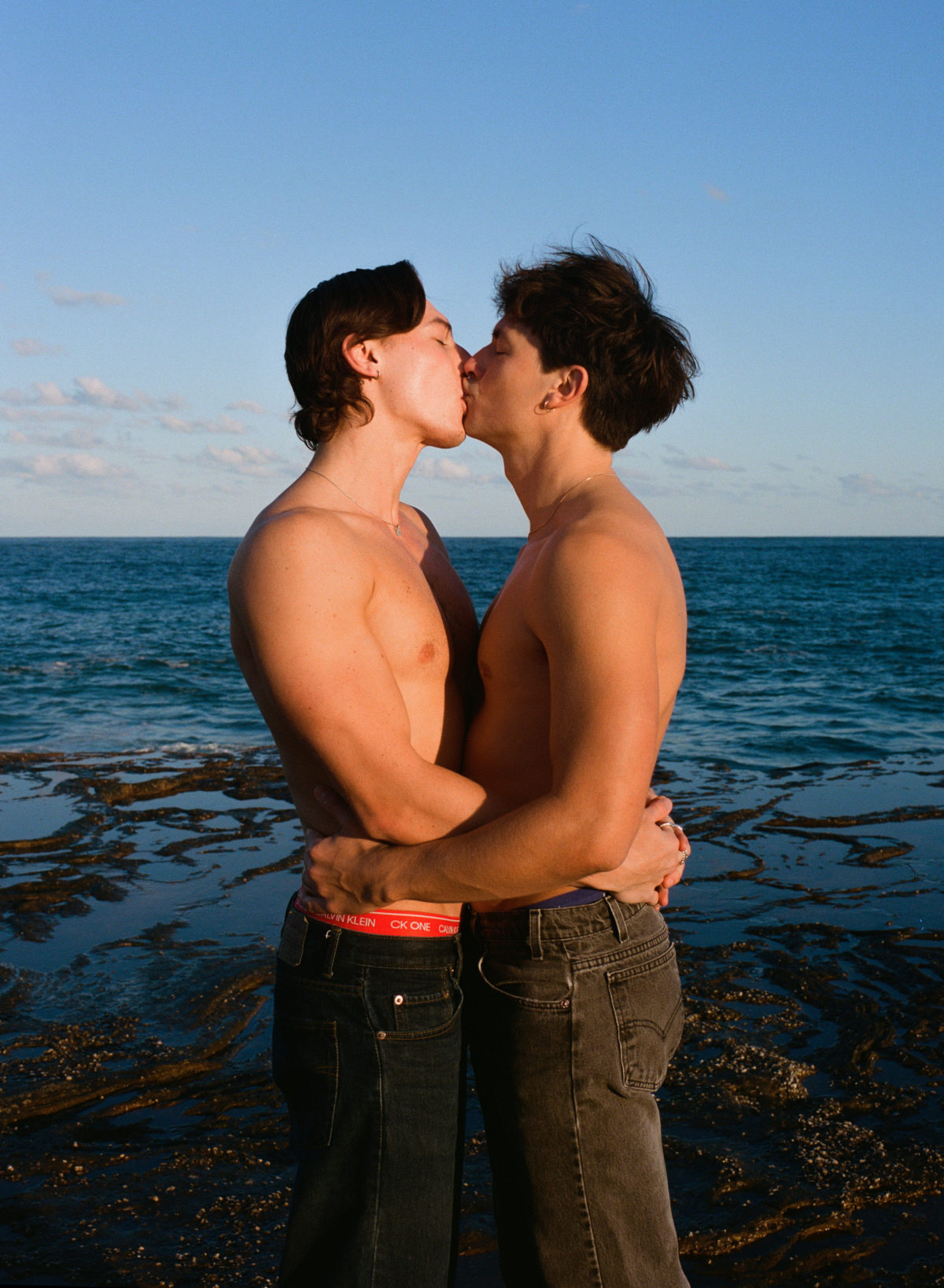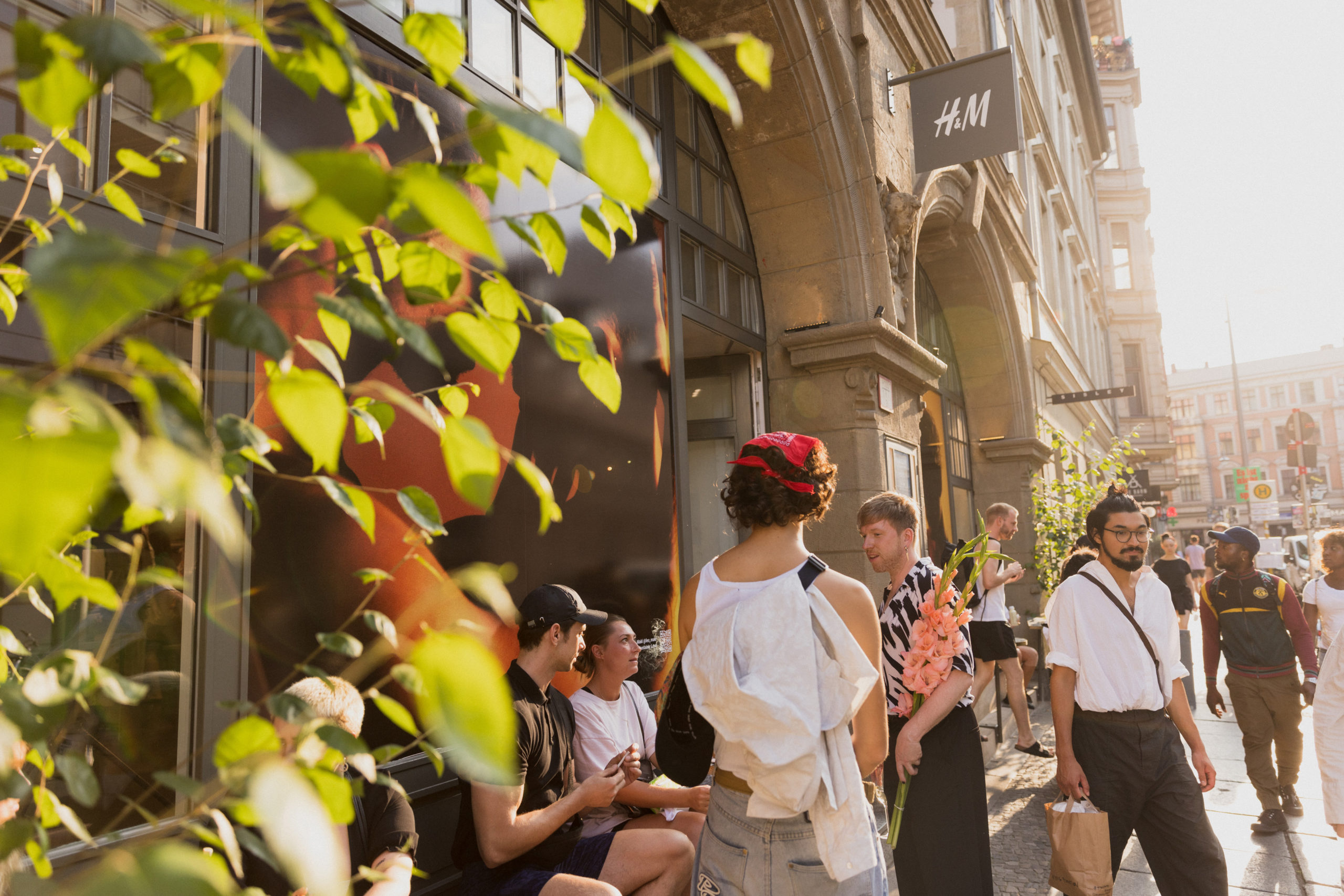 How did your background both as a creative director, photographer and as a gay person influence Container Love's approach toward the world?
To me, Container Love is as personal as it gets. Around ten years ago I was in charge of a large scale festival. It was summer when Putin set new laws in Russia, basically criminalizing being gay. Books were banned, people disappeared. You heard news, stories about people getting beaten up or committing suicide. But Russia was only the peak of the iceberg as this sort of homophobia was gaining ground everywhere in the countries of the former Eastern Bloc. The future for gay people looked very grim.
Meanwhile I was leading a festival with around hundred-thousand visitors. I thought to myself: can't we start a little movement? We decided to start organizing exhibitions featuring international queer artists and showing the beauty in diversity to a wider, much bigger audience.
Did you feel at any point that it's your duty to do all this?
I've always thrived for equality and fairness. Growing up in the 80's and 90's, it felt like the worst periods to be a gay person. You didn't have access to information, to any sort of role models, nothing. I was always the outsider. I was the one coming from the East of Germany and that was something people from the superior part of the country tended to look down on you for. So I was from the East, too skinny, ginger, gay, a dancer, and kept adding to these things that the status quo gets to point out quickly. I ended up being alone, feeling isolated. This is not a problem of the past as it's still present in our societies. There are so many people who feel like they're outcasts, spit out by society. And they doubt themselves the same way as I was doubting myself: what's wrong with me?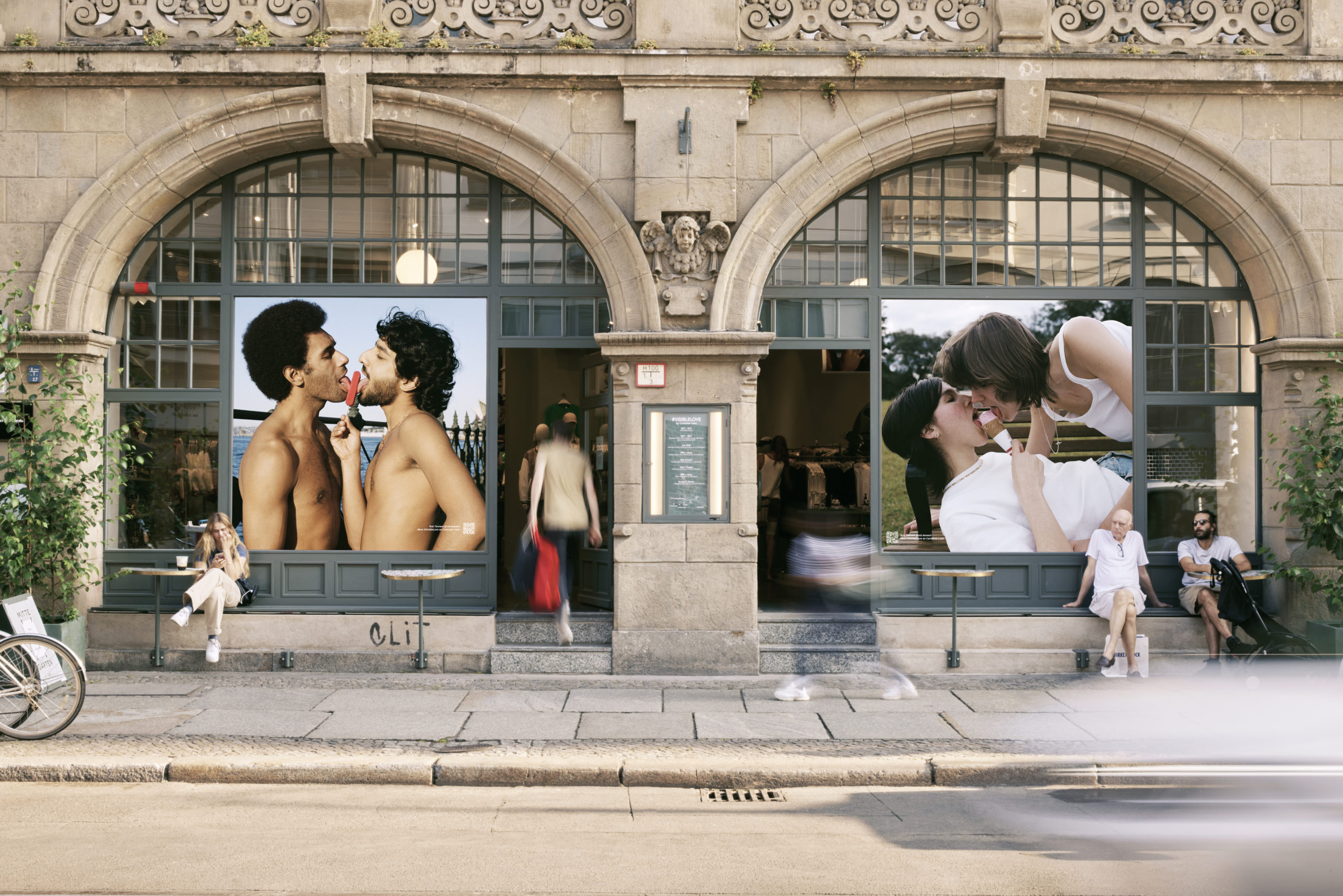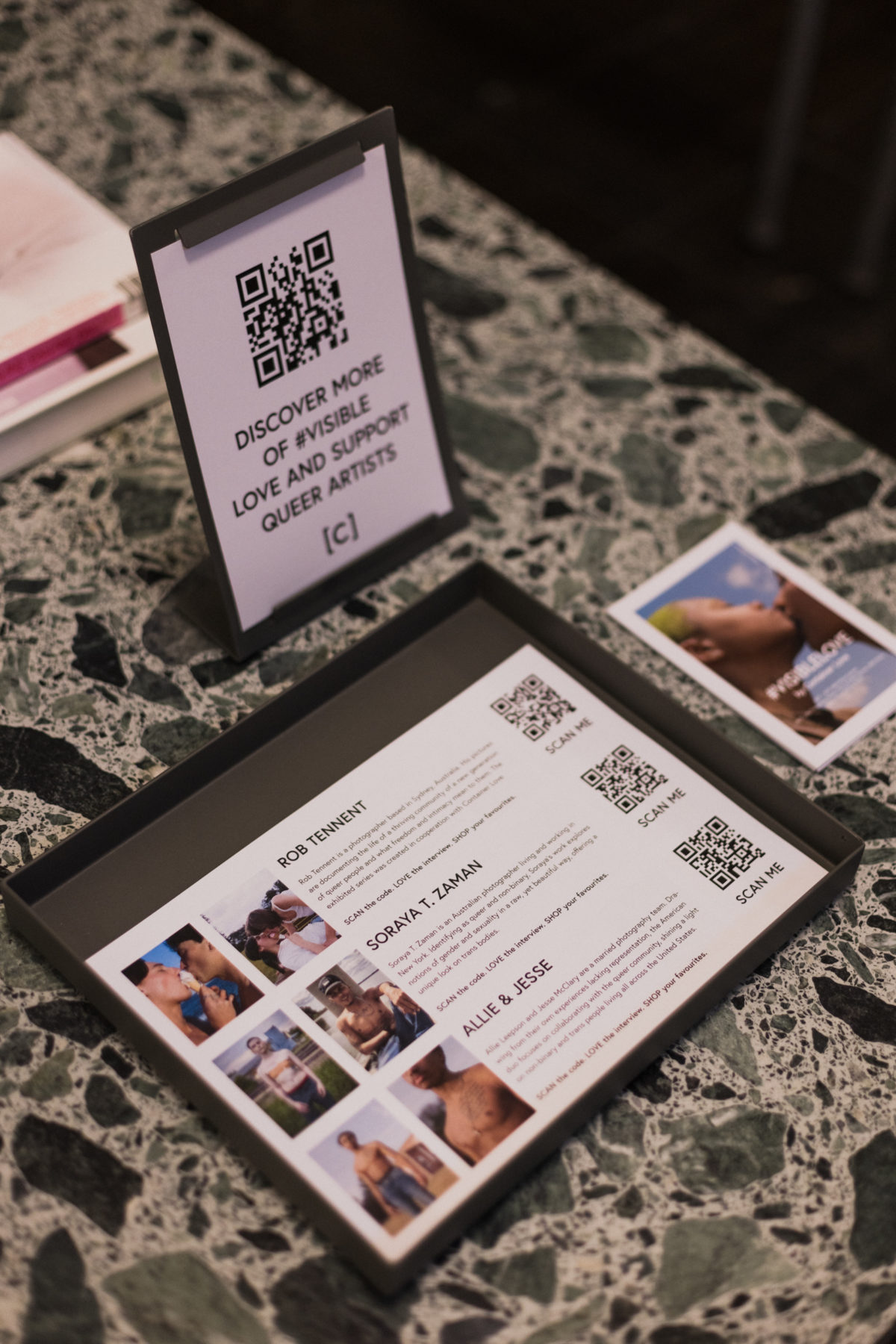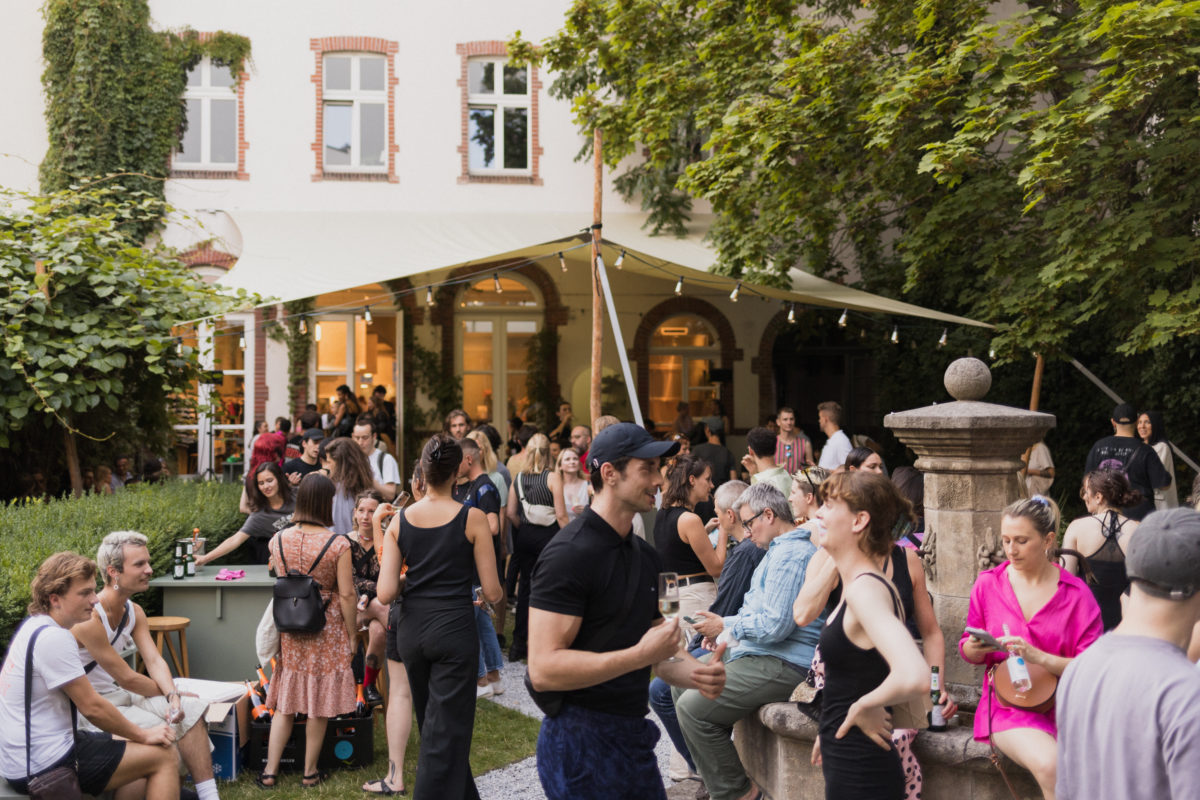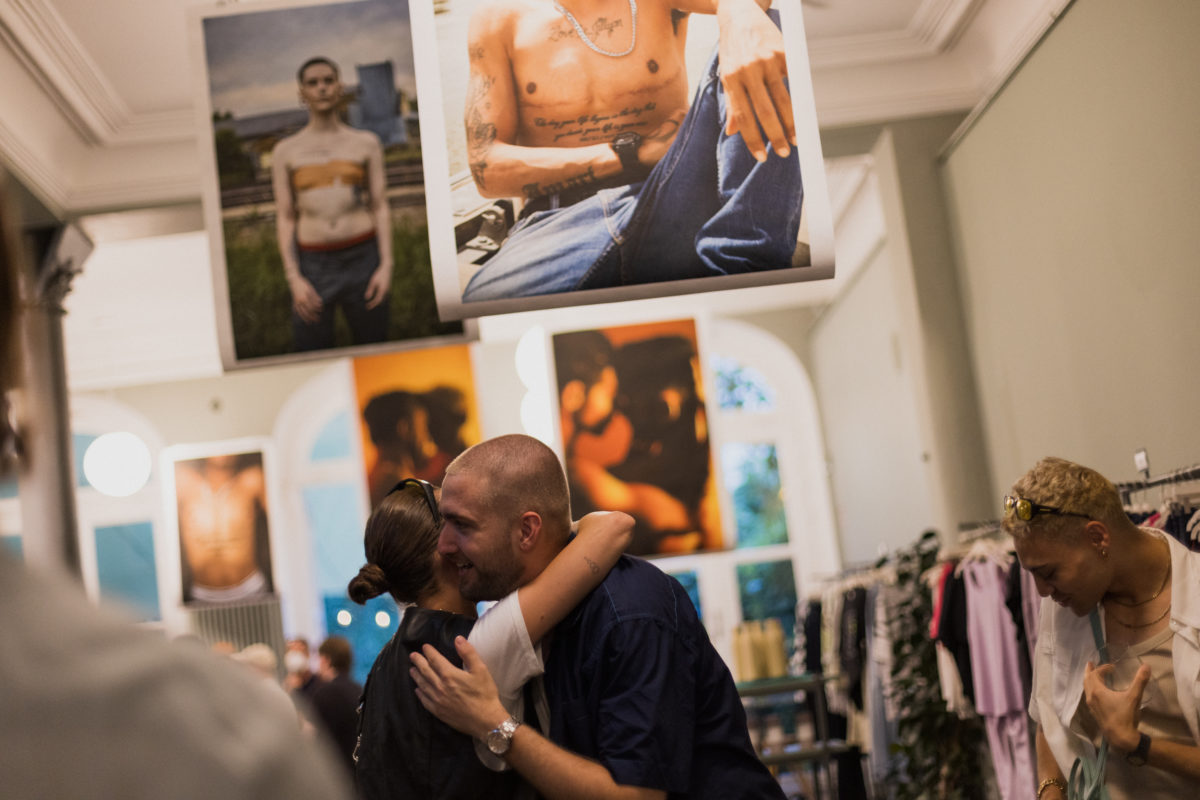 Telling these people that they are not alone and there is nothing wrong with them is a big part of Container Love's mission. But we are not for queer people only, Container Love is the gateway for parents, friends, even religious people, anyone who might feel confused yet willing to learn more, to be more open.
Listening equals education, education means less fear and no fear means freedom. It doesn't matter if you are queer or not, freedom is what we all need. You can be whatever you want, you can do whatever you want, your gender, sexuality, ethnicity, nationality or religion doesn't matter as long as you have a heart.
What has been the biggest change in the environment Container Love operates in since you started the platform?
Since a few years ago, the media has a new approach toward queerness and queer people. They're closer to stereotypes than to role models, but we do have queer people on television and in ads, the two fields of the industry with real influence on society. The more globalized the world gets, the hungrier people become for new, unseen things and queer people can deliver this.
When it comes to visibility, a lot has changed already. We are in a process. Yet this doesn't mean that the world is more free or that life suddenly got easier for queer people. It's the very opposite, in fact: the rates of suicide, of hate crimes are in the skies with numbers higher than ever before, especially when it comes to trans people.
This year, #VisibleLove ran in six major cities in five countries across Europe. What is the story for you behind the birth of the exhibition series and the collaboration with Weekday and H&M Mitte Garten?
There is a reason why I moved to Berlin years ago. Once you experience the feeling of being  the only boy in the town who is different, no matter where you go, this feeling stays with you. When I left my town, I moved to Hamburg. But I needed more. I already knew that Berlin is more liberated, more free and it offers two extremes: in this city you can be completely anonymous – which I really like –, but you can also go out and celebrate your identity every day. I think this duality is beautiful, it's one of the reasons why I love living here. But Berlin is still a bubble, frankly, one of the very few bubbles worldwide and we should not forget this.
When the pandemic started, life stopped. Everyone was left in isolation, and this time it meant that you had to be literally alone. This had a double impact on queer people. Sitting at home, it's not allowed to see your friends, it's not allowed to go out. The thought that you can get ill by meeting your besties is always at the back of your head. As a queer person, your family, your chosen family, all your human connections are suddenly taken away from you. Society doesn't see you, it feels like you don't actually exist anymore.
Then one day, driving through the empty city and seeing all the closed stores and shops with their window displays, the idea was born: let's take over Berlin Mitte.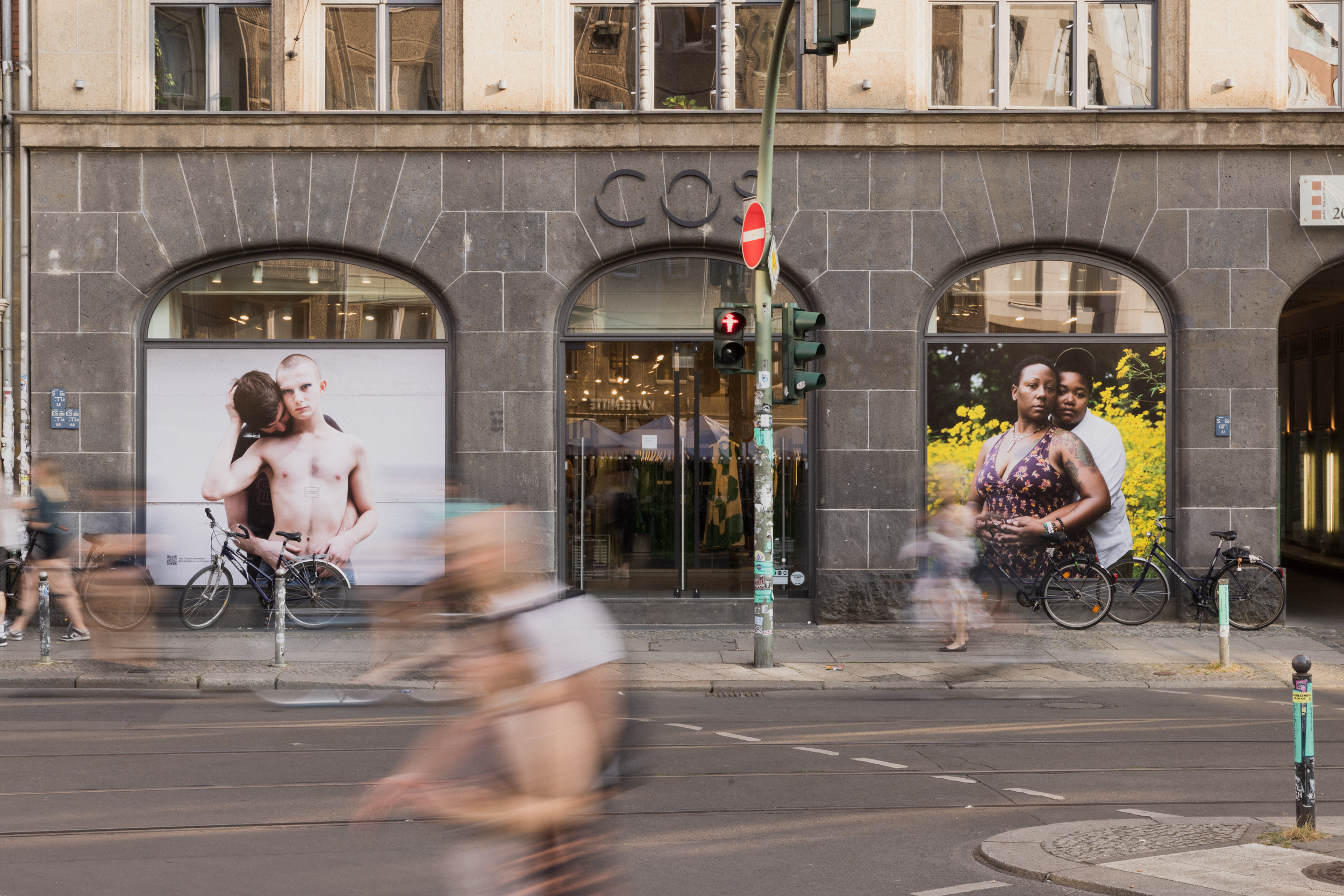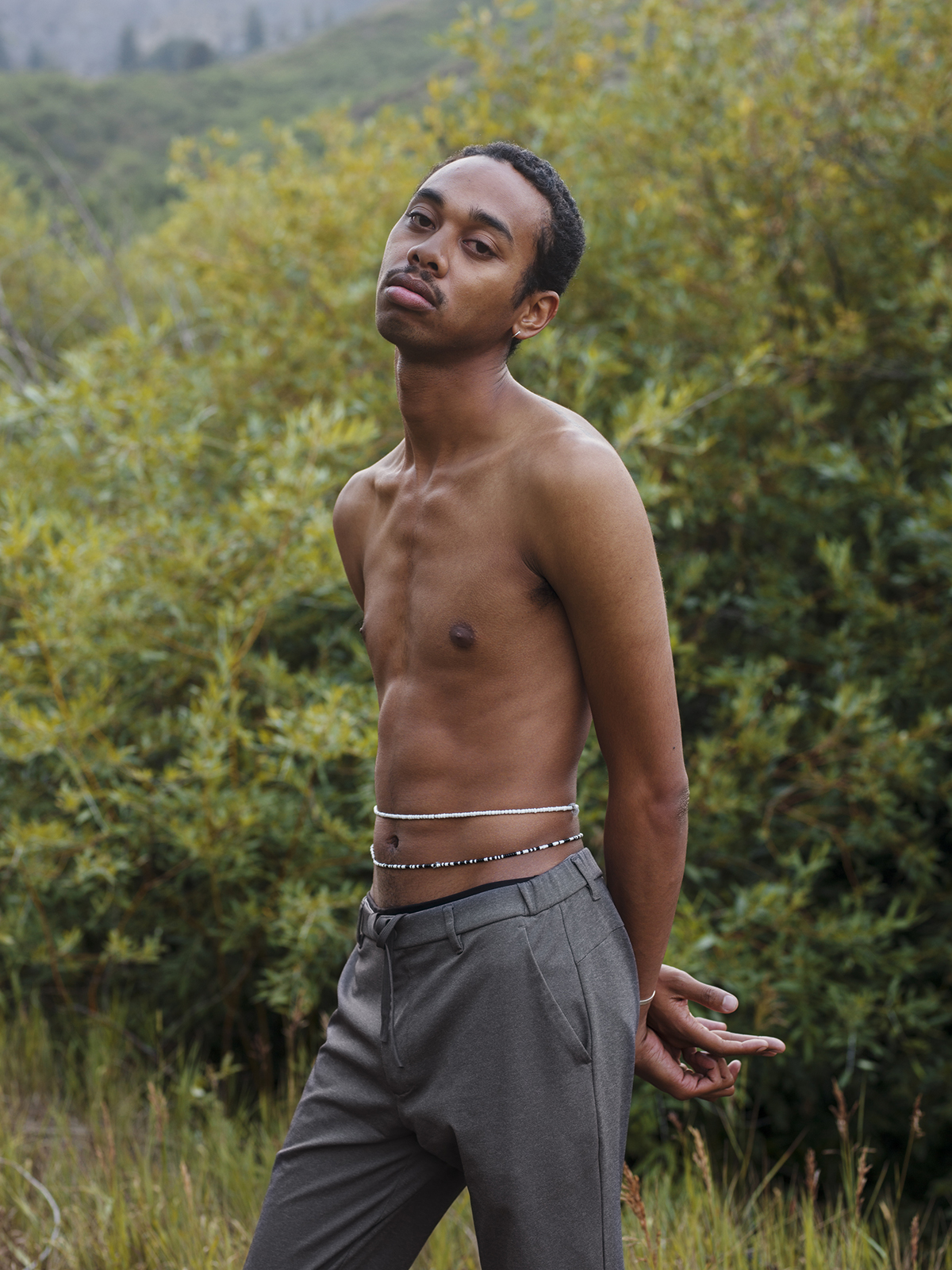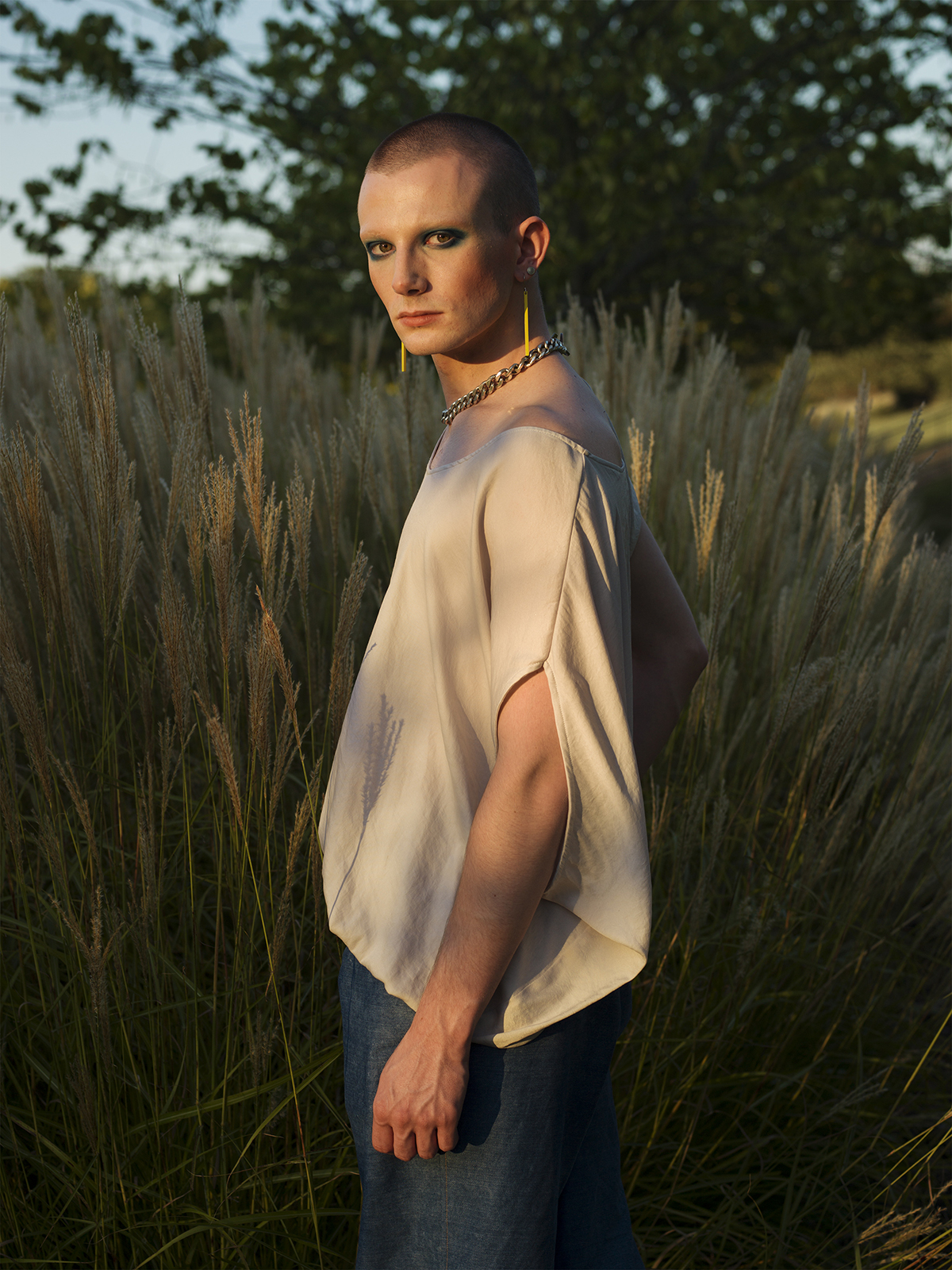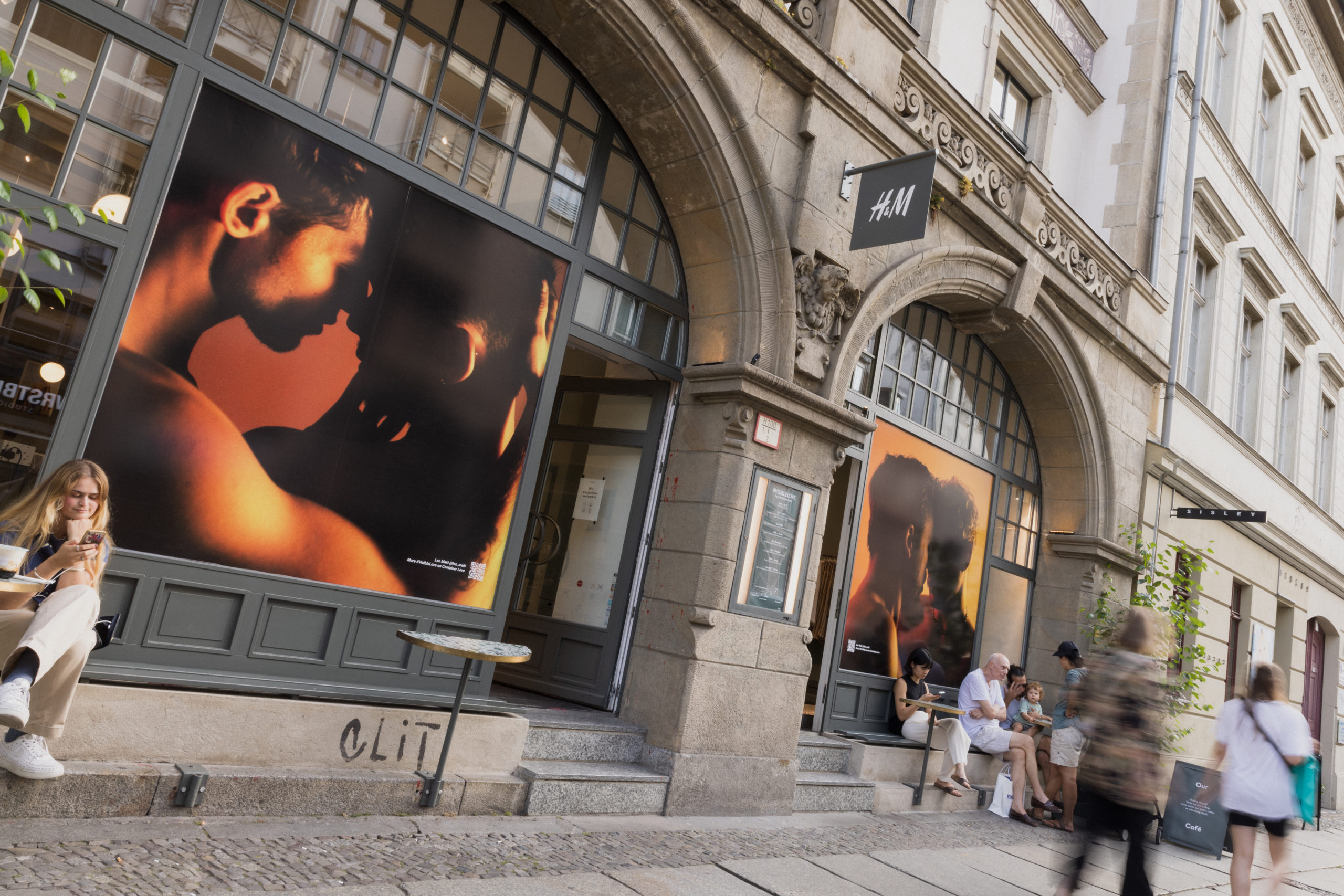 How should the commercial approach toward diversity be changed?
When I was starting up in the industry almost twenty years ago, the word "diversity" or "queer" did not exist. Fast forward two decades and everyone is doing the Pride campaigns, every agency claims that they're the most diverse, everyone is talking about how open and woke they are. But to fully understand, to communicate and eventually, to solve these issues, you need to have first hand experiences.
I know exactly how it feels to take the streets because you have no other options left to protect your rights. I know how it feels when you are not allowed to donate your blood to help other people. Visibility alone is good, but it's only the starting point. What's the next step? When I'm looking at all those rainbow campaigns, this is what I'm missing. They make a nice looking campaign then move on to the next topic, barely scratching the surface. If you have the opportunity to change things, to do something, to actually help, then you can't walk away like that. Yet they do.
We are telling brands that diversity is not a one trick pony. And that their commitments should be long-term. For #VisibleLove, we worked together with NGOs, we tried to sell art and donate the money to the people in need. But we are small. Imagine, if we would have a bigger reach, how much bigger the impact would be. This is our main goal, to turn this exhibition into a movement, together with the right partners.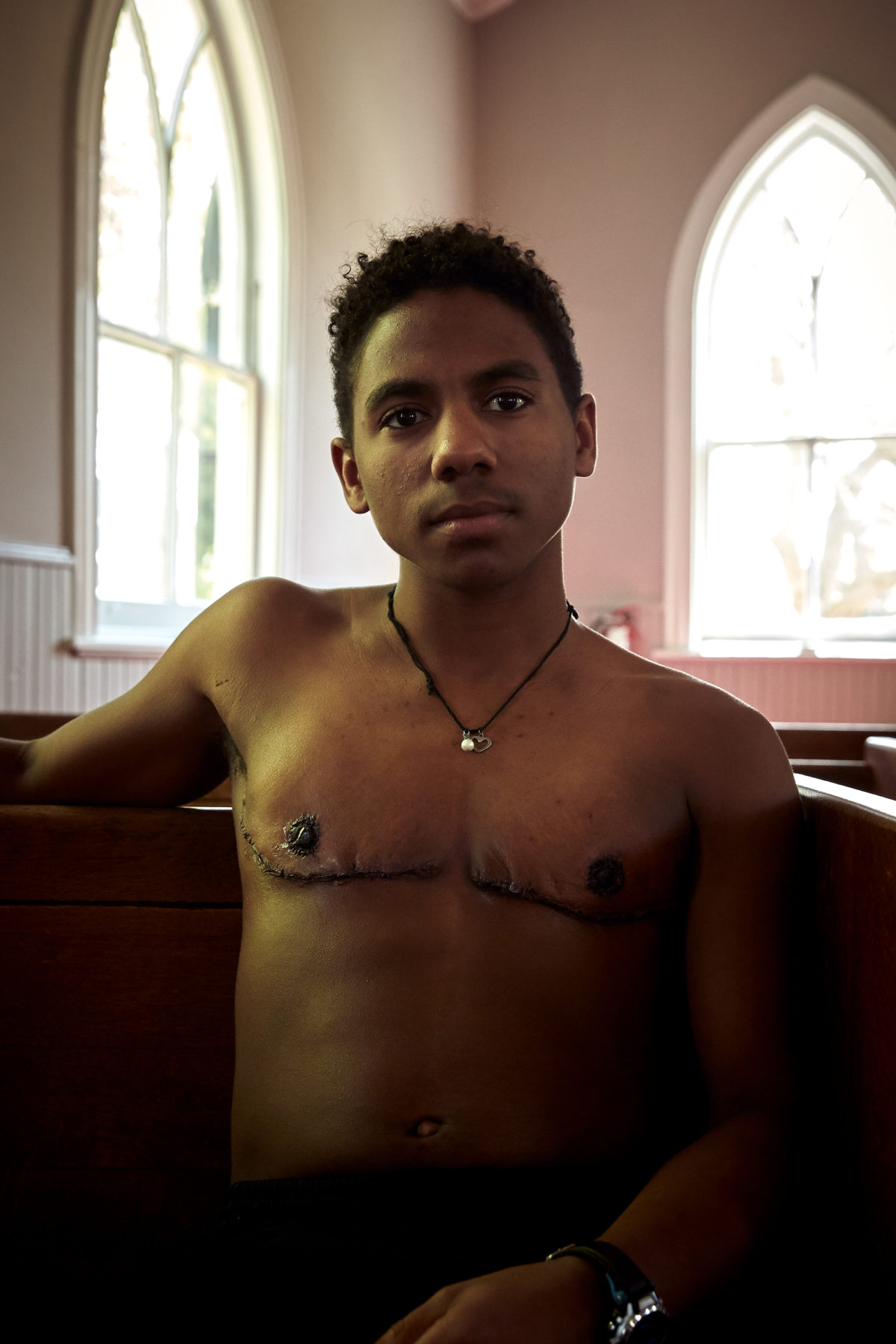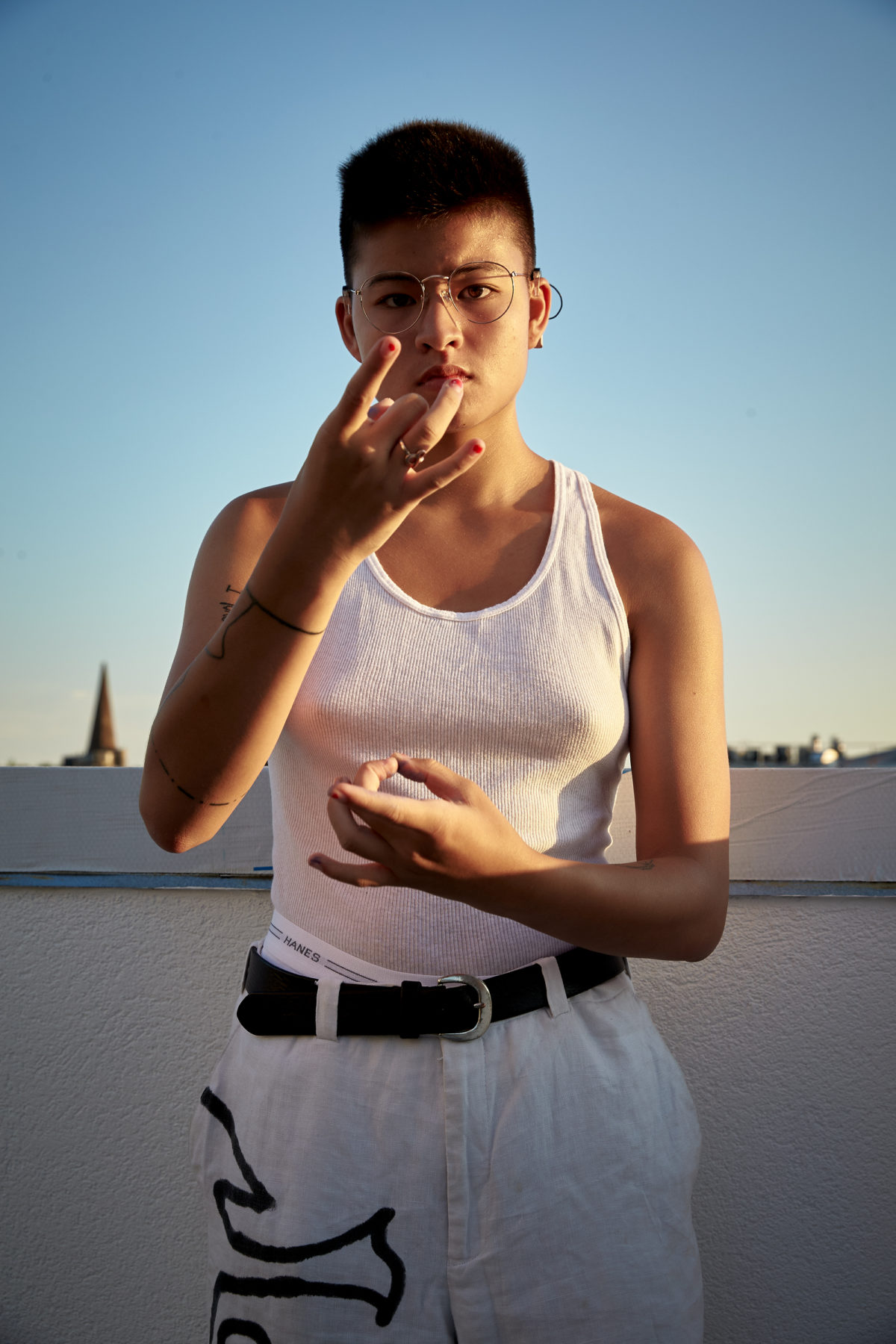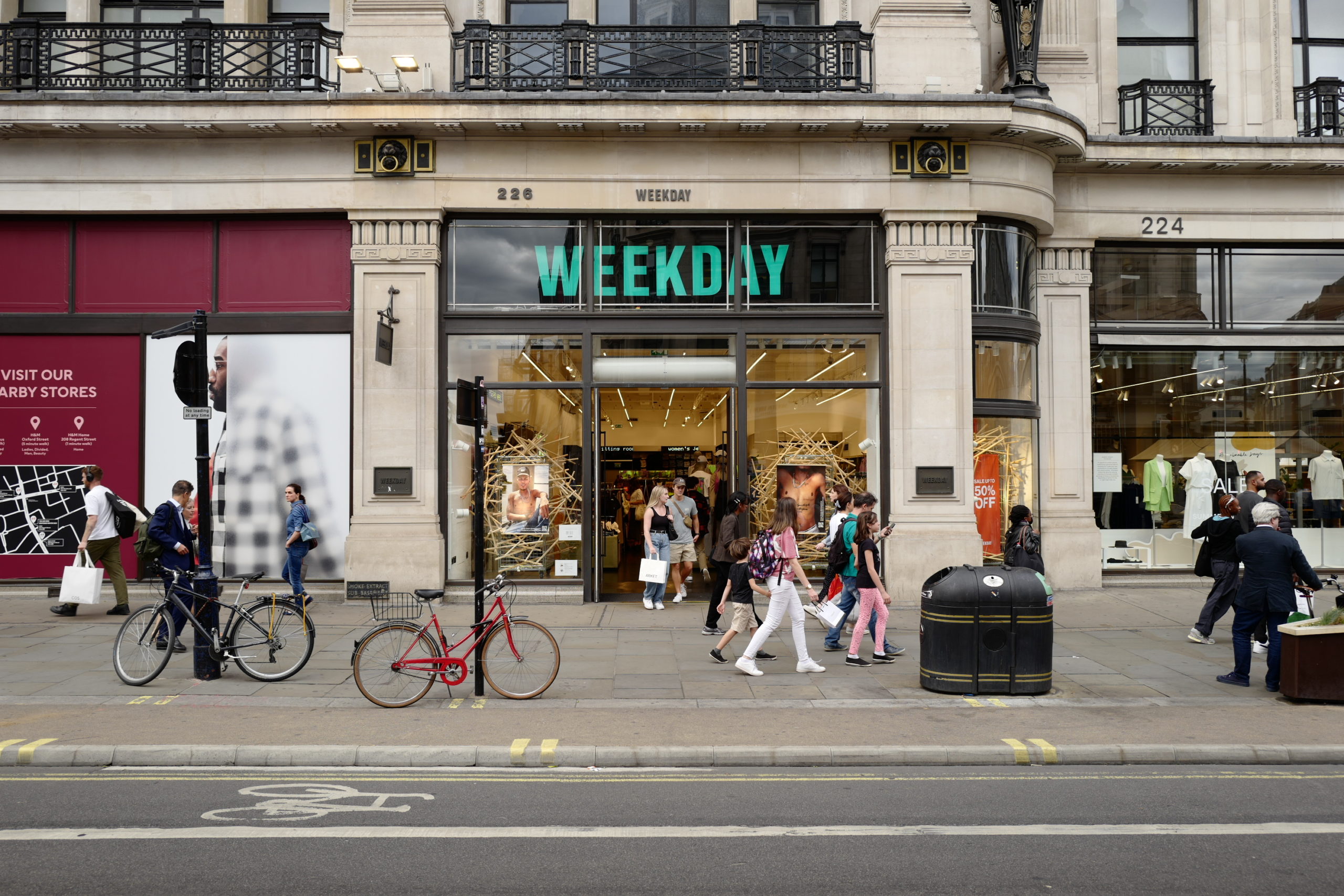 Collaboration with brands is a controversial topic among queer people. What would you say to someone who thinks working with a giant like H&M is too big of a compromise?
To be honest, if there is a brand out there that actually listens to your story, that opens doors. What can you change on your own at home? You can do an exhibition, inviting your friends, your mom, then what happens? Maybe twenty, fifty, a hundred people from the art world will see your message. People that most probably share the same values as you do. Does it really change a thing? We need to go for more and we need those voices. I believe that if you identify as a queer person, there you are somehow an activist too.
H&M is a global company led by a team of like-minded people. #VisibleLove is not built around a product or to serve commercial purposes of any kind. The only thing that we are selling here is a better future. H&M is here with us to amplify our voices and to become a brand with a strong passion to change things for the better. We all are the change.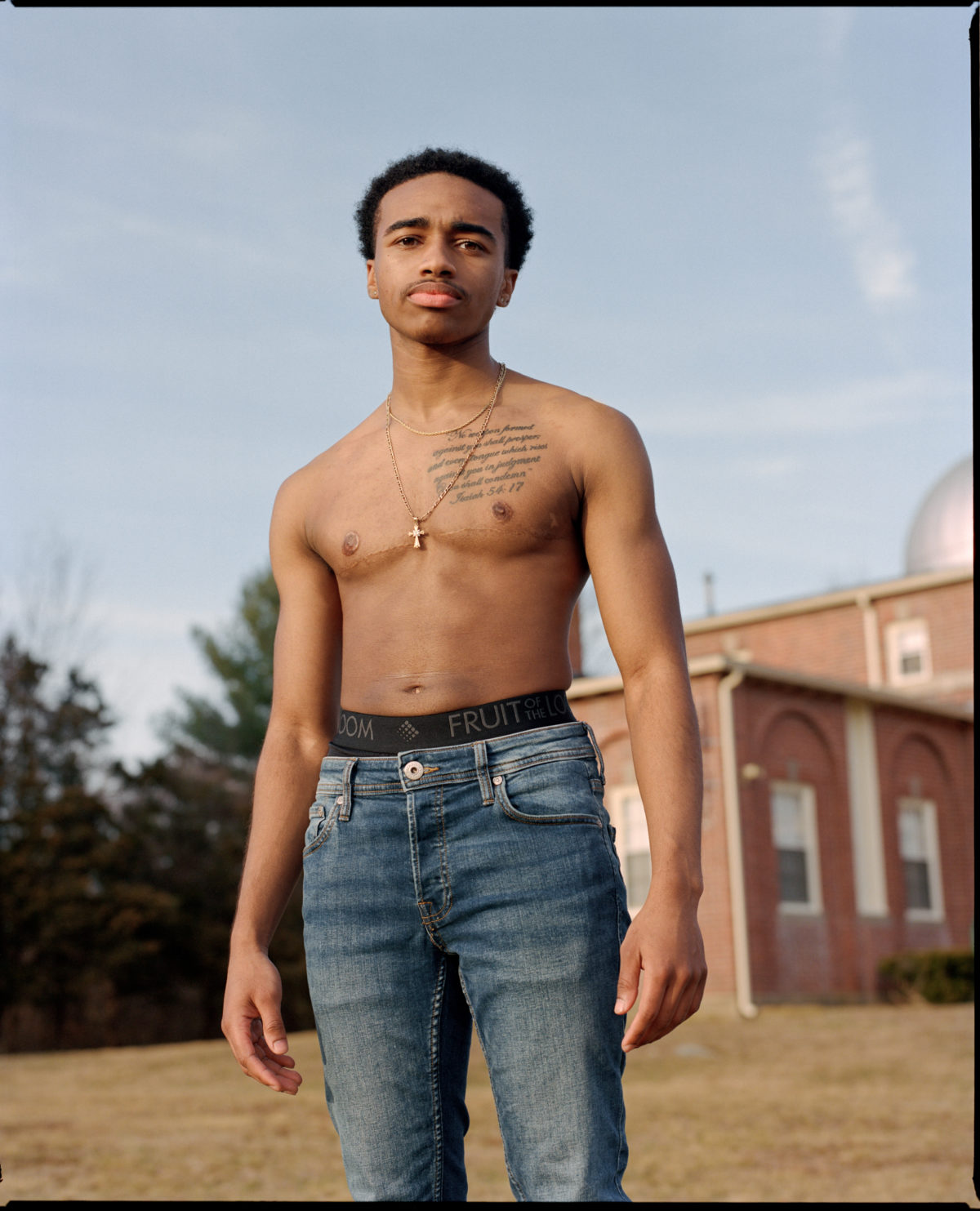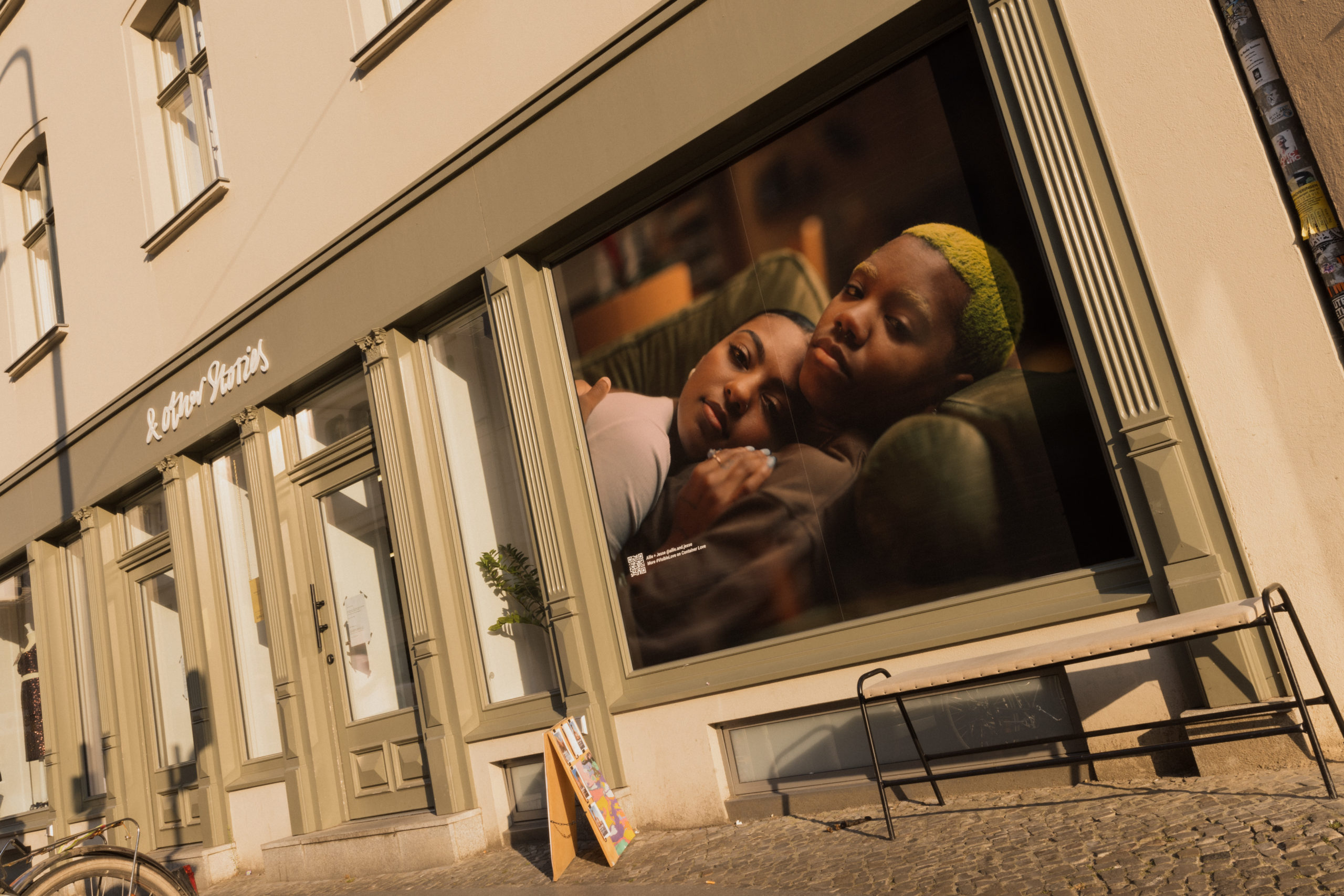 #SafeSpace, Container Love's interactive bed installation at the Berlin Pride was another collaboration with H&M Beyond. How do you communicate the Pride the right way?
We put out a real bed in front of the Brandenburger Tor, in the middle of the major party zone of the Pride. It's the spot where the crowd is a mix of tourists, spectators, families and queer people of the parade, where the whole world comes together. Right after we opened our stand there were tourists from Israel, signing our bed. Only minutes later, a gay couple from Palestine wrote their message on the very same bedsheet. It's the simplest idea, but it also can be interpreted as something very political. And this is what I really, really like.
H&M did some amazing collaborations in the past. Having a brand like that on our side, a brand that's ready to make a political statement and not backing out of it is very moving. I'm pretty sure that they are big enough to understand that what we are doing here is the future.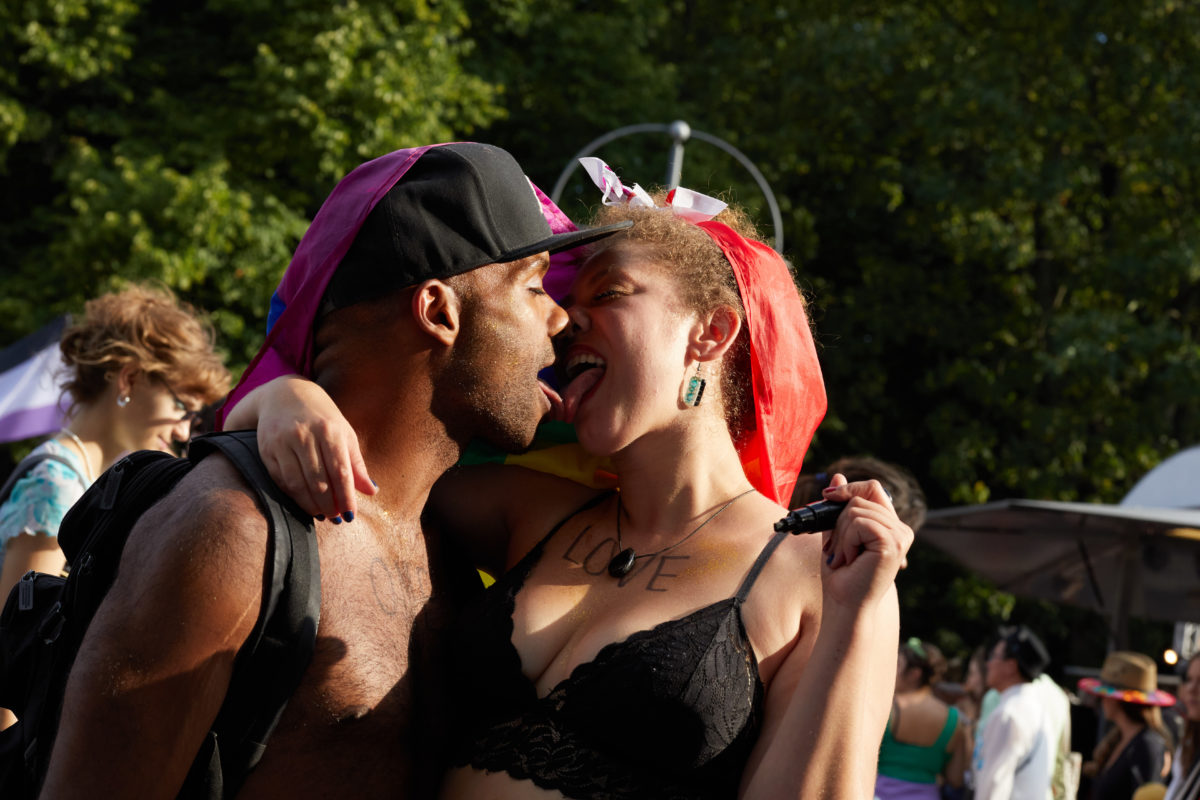 Bringing together artists, activists, people from media and advertising and even H&M executive members for Container Love's #VisibleDinner was something quite unorthodox for any campaign. How can Container Love help build bridges?
Next summer, Container Love will be celebrating its 10th birthday: a decade of finding allies, friends, artists, celebrities and collaborators, super cool people all over the world. We've been featured in many magazines, we were on television, we were in shows, we did some memorable collaborations. We feel very accepted, but it's only because we embraced everyone and invited them to sit together at our table.
#VisibleDinner was special as it brought together people we already love with people with whom we want to get to know each other. We all had one thing in common: in mainstream society we all are considered to be outsiders, yet now we gathered for the same reason. To find ways to make life easier for the next generations.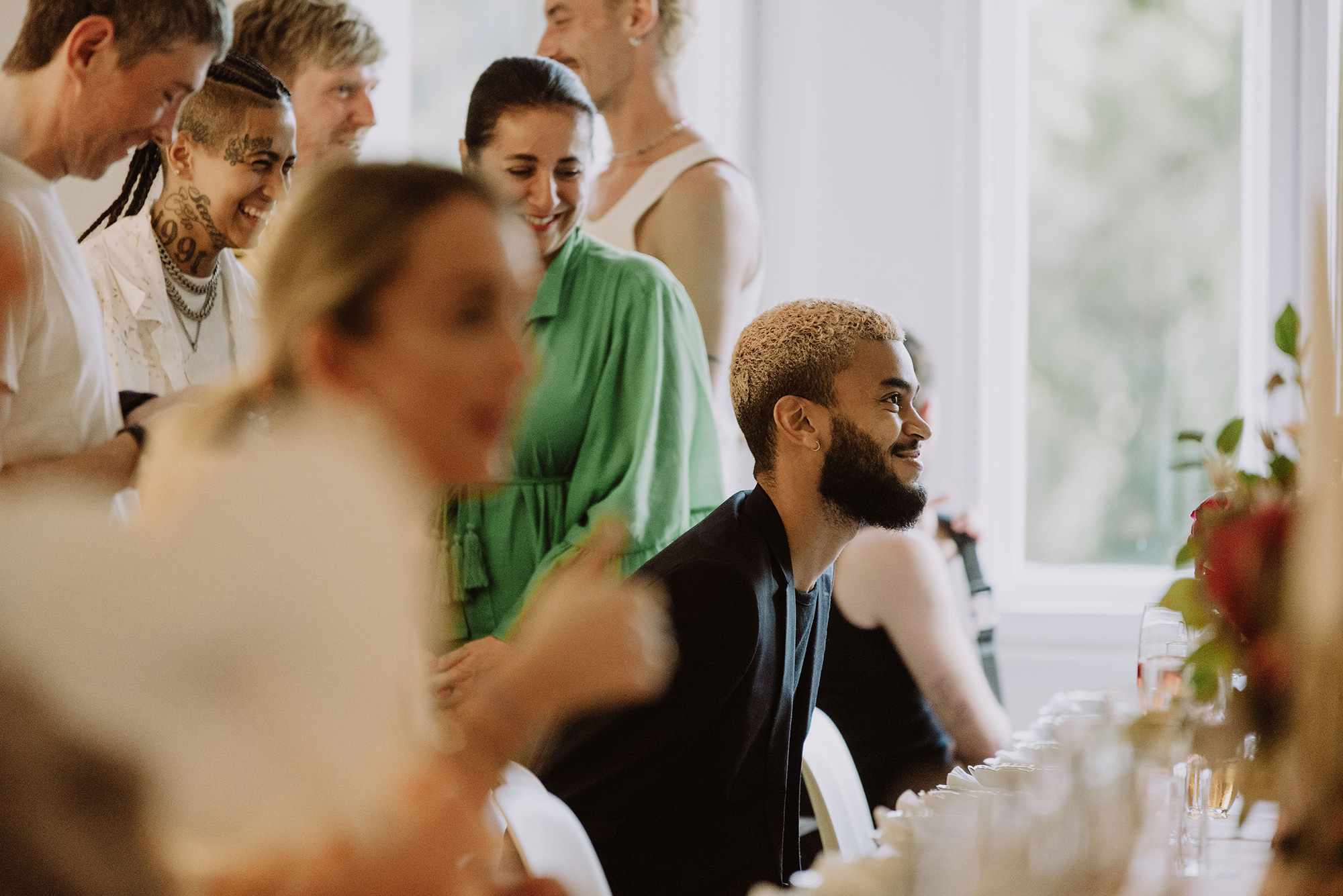 Check out more categories