Despite – or just because – of her young age, Karolina Hanulak conveys her intimate emotions in playful, uncompressed views. We are incredibly happy to welcome the amazingly talented photographer to some Container Love exhibition in 2016 and 2017. We really like Karolina's unvarnished view on the human body and ask her to tell something about her work and life.
"Diversity is an awesome weapon that everyone should be aware of."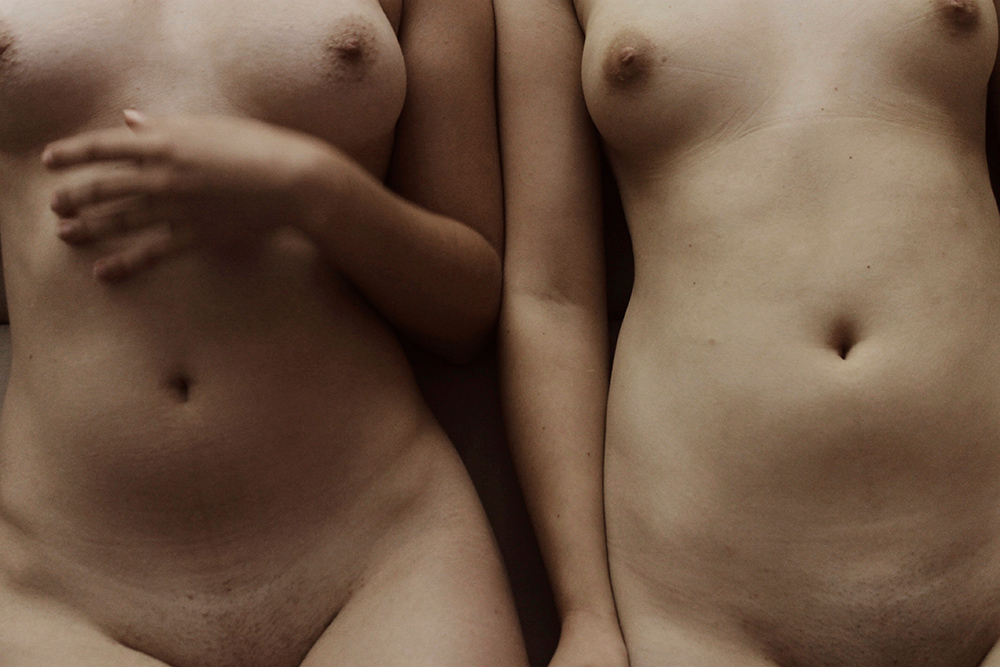 When did you get your first camera?
I got my first camera five years ago and was happy like a little child. However, my style was found two years ago. Nudity, human body… birth and individuality.
We really like your style of capturing intimacy and ambience. How do you ease with the models you work with?
Oh! Thank you! I like everything intimate and natural. For each model I come up completely different. I want the person to be able to feel comfortable and beautiful.
Nudity and pictures of body and sexuality is a double-edged sword. Have you ever experienced that your audience completely misunderstood your intentions – and what did this do to your way of taking pictures?
Nudity can delight or leave distaste, it always depends on people's individual liking. The way I used to photograph got me some real problems at school. I even was forbidden to publish for a year, which was very shocking for me. However, I continued to do what I love and showed the naturalness of the bodies.
Container Love's mission is to highlight the beauty in diversity, to change points of view, and stand up for more tolerance with the help of pictures and basses. Which part reminds you of yourself? Which statements are hidden behind your works?
Diversity is an awesome weapon that everyone should be aware of. I should fight for it. My work is to show real and natural beauty that is not manipulated by the media.
Which injustices in the world anger you the most?
Karolina Hanulak: That people aren't treated like human beings, equally. Every one of us deserves to be loved.
What are upcoming projects that you are currently working on?
Karolina Hanulak: Currently my big photo project "Let's show real beauty" is on. For this project, I was looking for a minimum of 50 women with all types of figures, who aren't shy about themselves in front of my camera and are aware of their beauty – because everyone is beautiful! The women are naked or wear nude-colored lingerie, and I shoot them within a group session. All this will be presented in a very natural way, without retouching afterwards.
If you asked me for a message, something I want to shout out to the world, maybe it's this: People tend to ask themselves, "Who is the perfect man?" "How does the perfect body look like?" Slim? With straight or curly hair? With a big pussy, small or big breasts? The answer to this question does not exist, because ideal people do not exist. It is us who create a vision of the ideal of everything and nothing, really. Every single meaning of the word "perfect" is completely different, just as we are different. There are people who create the ideal of a certain appearance in the virtual world, in magazines, in all media. Let's stop living in such a world. We all are unique! Each of us is beautiful, even so more, our imperfections make us unique and wonderful.
We wish you all the best with your new project and looking forward to see the result. Love!

Check out Karolina Hanulak on Container Love' Editorial.
Check out more categories